Father's Day Cookie Packs!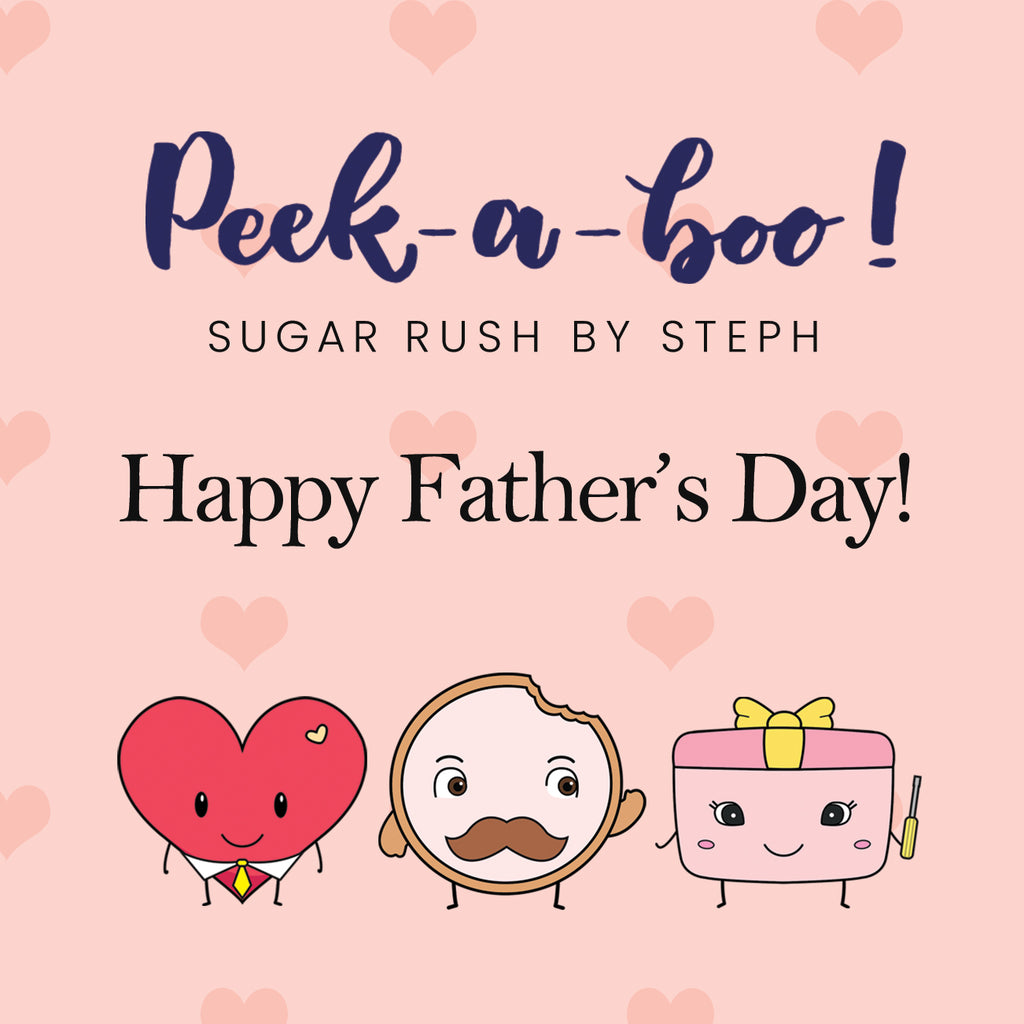 A Dad is a son's first hero and a daughter's first love! We hope you have your calendars straight because Father's Day is right around the corner! If you're thinking of what to get for your dad, we might have a couple of sweet ideas for you - keep reading, and we'll list the best cookie packs we think you should get for your dad. After all, he deserves a break and some good snacks for all that he's done for you!
Without further ado, here are the top 5 Cookie packs for a Happy Father's Day!
Burgers, Beer and Staches
We think we can all agree that most dads love these three things combined: burgers, beer and moustaches! How much more 'dad' can you get? Wish your dad a Happy Father's Day this year by giving him all the things he loves - in cookie form, of course - with our Burgers, Beer and Staches pack!
Father's Day Brekkie
There's no bigger delight than being surprised with breakfast in bed! To accompany your dad's favourite breakfast, we think it's a good idea for you to finish off with some dessert as well! Kick off Father's Day on the right foot with our Father's Day Brekkie cookie pack! Get this now and be the number one son/daughter of the year!
Thank You (For Helping Me Grow)
We all have that one person, or group of people, that have helped us grow into the best version of ourselves - and we think there's no cookie pack better to show your Dad that he's that very person! Show your thanks and appreciation to them by sending them this bundle of cookies, that include an assortment of flower and cookie rounds. Thanks for everything, dad!
Happy Father's Day!
Get a little something that means a lot this Father's Day with our Happy Father's Day Cookie Pack! These simple, debossed cookies are classy, with a simple yet elegant message! If you're looking for something uncomplicated and to the point (as most dads are!), then our Happy Father's Cookie Pack will be just perfect for the occasion!
I Heart Daddy
Go above and beyond for your dad by thanking him for all his support and loving care with our 'I Heart Daddy' Cookie pack! This pack includes: 1 big chubby heart, 4 mini hearts, 6 alphabets spelling I and Daddy, and a cookie round embossed with the words 'Happy Father's Day' - (12 pieces as pictured)! It can't get much more creative than this, so if you're looking to surprise your dad - this is the cookie pack to get!
----------
That's all from us for the top Father's Day cookie packs from our website! If you're interested in seeing more Father's Day cookie packs, check our our curated collection over here!
We truly hope that you have a wonderful Father's Day with your dad! Might we suggest some Cookie Cutters from Sugar Sweet Stamps to go with your cookies as well? It'll definitely make for a memorable time!
Until next time!