Valentine's Day Gift Cookies For Your Loved Ones!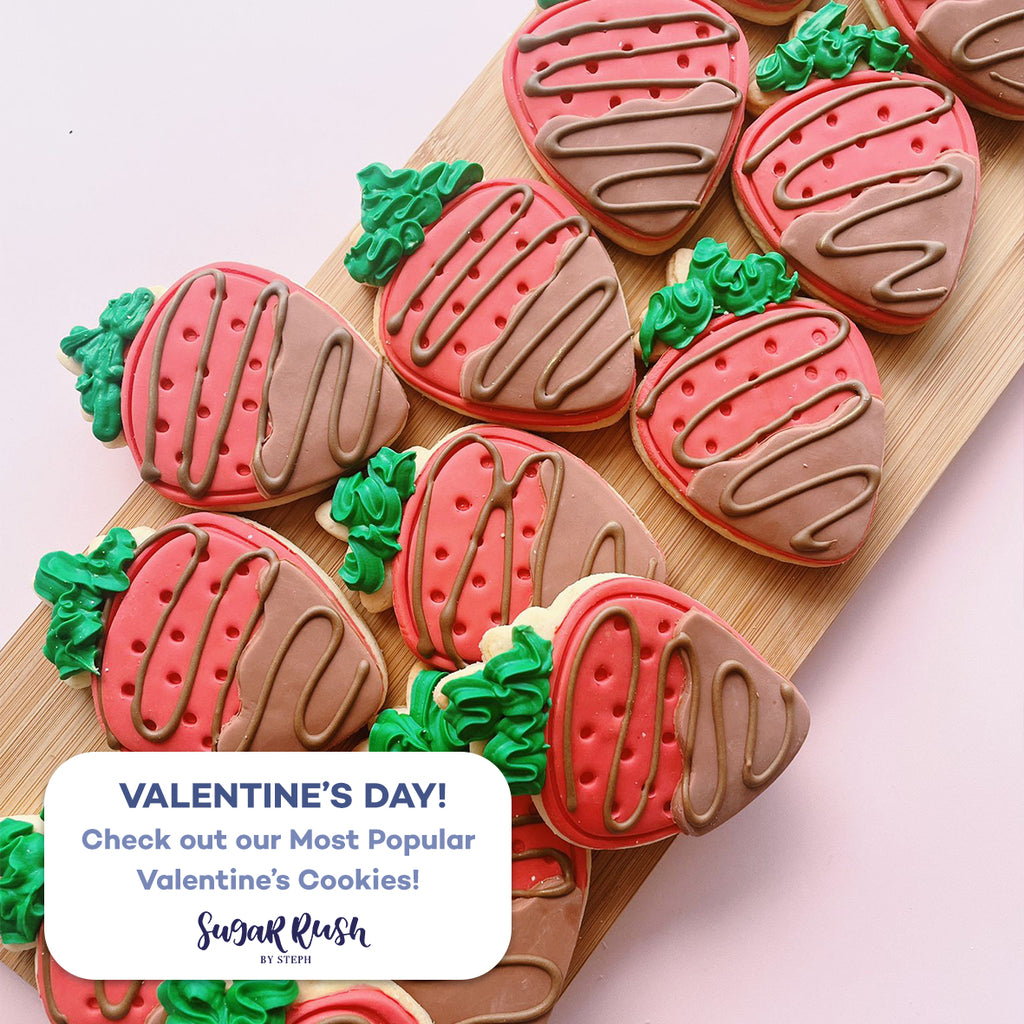 Hey there, cookie lovers! How has 2023 been treating you so far? As usual, we're busy at work baking up a storm in the kitchen and working hard to fulfil your orders - especially ones for this coming Valentine's Day!
That's right, V-Day is just around the corner! We've got some very special cookie packs in store for you lovers out there. If you're looking to seal the deal with your partner, then don't go anywhere - we've got just the list for you! Today, we'll be sharing with you our Top 5 Most Popular Valentine's Day Cookie Gift Packs!
---
1. Love You To Death
Tell someone you would go beyond the grave for them with our Love You To Death Cookie Pack, featuring Wednesday Addams! Mysterious and spooky, these black-and-white-themed cookies are to die for!
2. Chocolate-Coated Strawberries
Who doesn't want to receive our Chocolate-Coated Strawberries Cookie Pack on a special occasion, or maybe even Valentine's Day? We sure love our strawberries covered in chocolate - what about you? After all, that's all you need - some sweetness to go with your spice!
3. Valentine's Pack
Treat your partner to some delicious cookies this Valentine's Day with our Valentine's Pack! You can't go wrong with roses, strawberries, chocolate and regular kisses, especially if they're in the form of homemade cookies!
4. Cheeky Emoji Cookies
Want to set the mood this Valentine's Day with your beloved? Nothing like some suggestive sugar cookies to hint at the possibilities! Put an eggplant and a peach emoji together, coupled with the sweat emoji, and what do you get? Our 'Cheeky Emoji Cookies' cookie pack and a guaranteed good time with your lover - thank us later!
5. Two Peas In A Pod
If you and your significant other are just Two Peas In A Pod, then there's no better way to tell that special someone that you are just meant to pea, by getting this Valentine's day cookie pack!
---
Now that you've seen our most popular Valentine's Packs, what are you waiting for? Get your orders in now before we start getting busy with the rest of our Valentine's baking! Didn't find what you're looking for? Why not try browsing our entire
Valentine's Cookie Collection?