2023 New Year's Resolutions!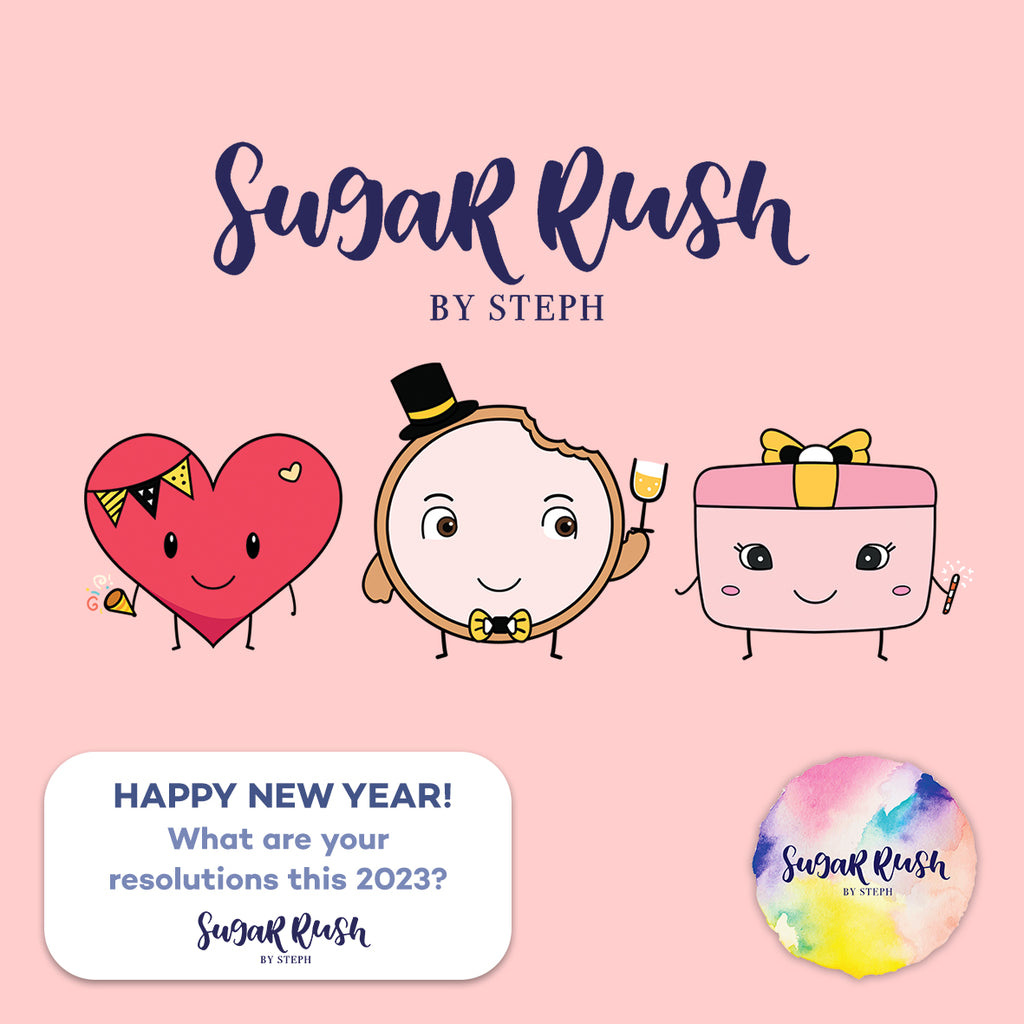 Now that Christmas is over, another year has come and gone! It feels like yesterday that Sugar Rush by Steph were just welcoming the year 2022 in, and now, it's time to welcome the year 2023. What a crazy year it's been! We're so thankful for everything we have, as well as grateful for the support we've received this past year. 
One thing we definitely look forward to each year is making some New Year's Resolutions! What are your resolutions this year? If you need an idea, then you're in luck! Today, we're sharing with you a handful of New Year's resolutions that we think are pretty neat - read on, and maybe you'll gather some inspiration!
---
1. Exercise More
One of the most popular New Year's resolution for people each year is to exercise more - a classic, and for good reason! Being physically active do so many things for your physical and mental health, and you'll thank yourself in the long run, even if it means waking up early to get it done! The health benefits are endless!
2. Get Organized
By the end of the year, surely, you've noticed your house and your workspace getting cluttered! Many people resort to getting organized by the time the new year rolls in. Even if you don't realize it, that clutter in your life can add to your stress. Perhaps it's time to look into throwing out some old, unused items, so that you can make room for new memories in your life!
3. Learn A New Skill
In order to grow, you have to learn new things in life! Another popular New Year's resolution each year is to pick up a new skill or a hobby. Learning new things help you stay flexible as a person, and by consistently applying and educating yourself, you may even start to realize how capable you are, leading to amazing opportunities! (Might we suggest baking to start?)
4. Spend More Time With Friends/Family
This past few years have been tough, being quarantined from the world, forced to be apart. There's no time better than the present to start making up for all that time by going ahead and spending it with your family and friends! Visit your relatives and hang out with your best buddies - life is fleeting, so every second should be spent with the people you love most!
---
Did you get any New Year's resolution ideas from our handy-dandy list? New Year's resolutions may be a hard tradition to stick to, but it reminds us that it's important to strive to uphold good practices and encourage growth. From all of Sugar Rush by Steph, we'd especially like to thank our lovely customers, friends and family for providing us that same support. 
We're so excited for what's to come next this 2023 - we hope to see you again next year!