Winter Is Here!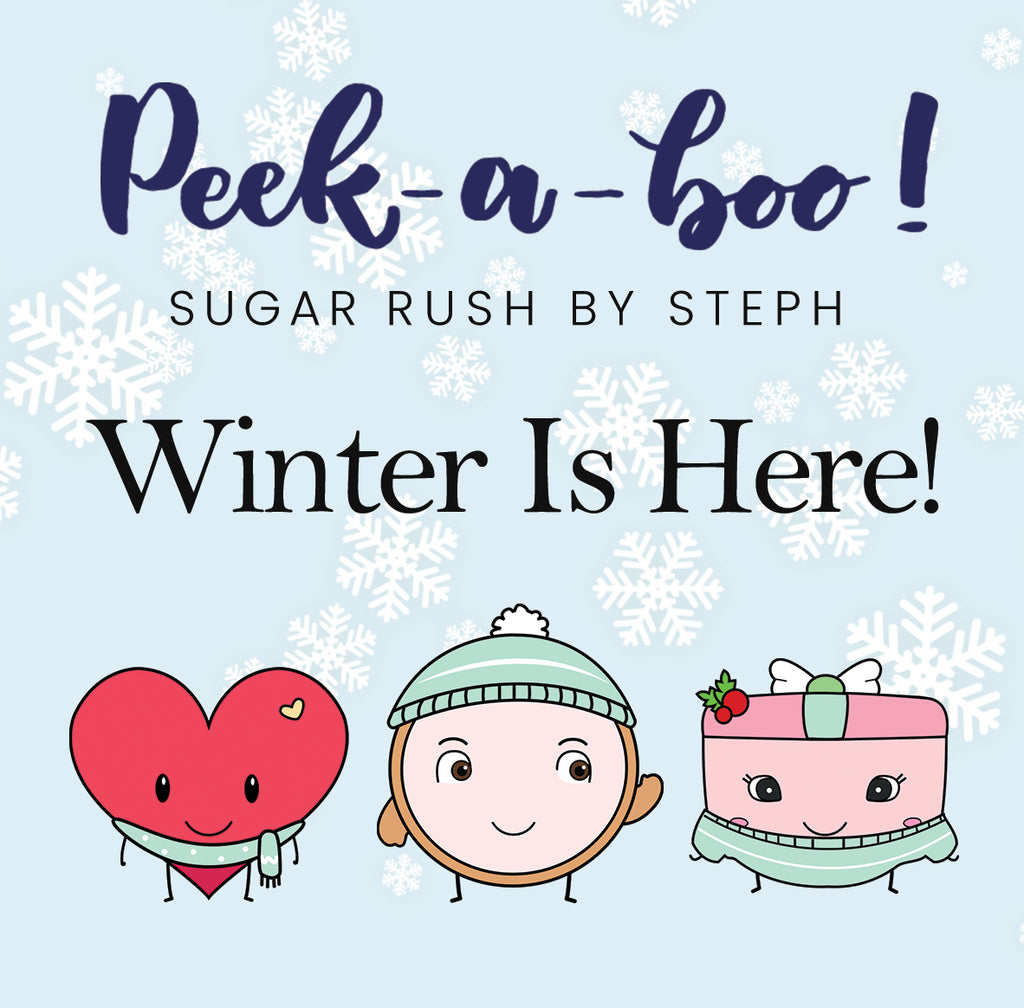 Winter has arrived in Australia! You know what that means - it's time to break out the hot choccy and get cozy indoors! Our Mascots don't waste any time doing just that: have a look at them in their new winter attire! Aren't they adorable? Make sure you're bundled up well enough for this coming cold season!
There are many activities in store for you this winter season, be it spending time with your family, enjoying the cool weather by taking a stroll, or if you're not so much of an outdoorsy person, you might want to find something to do inside the house instead. 
We've got some great ideas that you could try! Why not have a look at some of them? 
1. Quality family time by baking treats together!
You know we're definitely going to suggest something baking-related! After all, it's our forte! If you're feeling a little cold and could use something to warm your bellies and your hands, there's no better way to do so by baking some cookies together! May we direct you to Sugar Sweet Stamps for some amazing Cookie Cutters to begin your baking journey? The cookies you design with these will be fun for the whole family!
2. Cosy up with a good Winter movie!
No Winter is complete without a good Christmas or Winter-themed movie! Grab a blanket, cozy up on your couch and watch the classics with your family or loved ones by the fireplace! Might we suggest either Home Alone, Die Hard, or The Nightmare Before Christmas? Don't forget to microwave some popcorn for your viewing party!
3. Hit the slopes!
What better way is there to enjoy the snow than going up to the ski slopes this year? Sports enthusiasts, this is your time to shine! Whether it be skiing or snowboarding, you know you're definitely going to have an adrenaline-filled time down those sloping mountains! Remember to bring your sunglasses and winter gear - it can get awfully cold up there!
4. The vineyards are lovely this time of the year!
If outdoor sporting activities aren't so much your deal, then never fear! We've got something different in mind for you! Why not visit the vineyards and wineries? With this cool weather, spending it on fine dining indoors while admiring the beautiful outdoors is yet another way to enjoy the scenery. Treat yourself to a fine weekend, for us!
5. Cuddle up by the fire!
There's nothing more romantic than cuddling up to someone you love during the wintry season. Take this chance to get close to someone you've had your eye on! If not, your cuddly furry friend might enjoy some cuddles as well, if you have a pet! May we suggest some of our romance-themed cookies to sweeten the mood?
-----
That's all we have for winter activities for you this year! We hope you got inspired to make the most of Winter in July in Australia! If you find yourself at a loss, come back and have a look over this list - it might spark some joy and creativity! (Last resort? Get some of our cookies and you're guaranteed a fun time!)
Until next time!