Baking Benefits With Your Kids!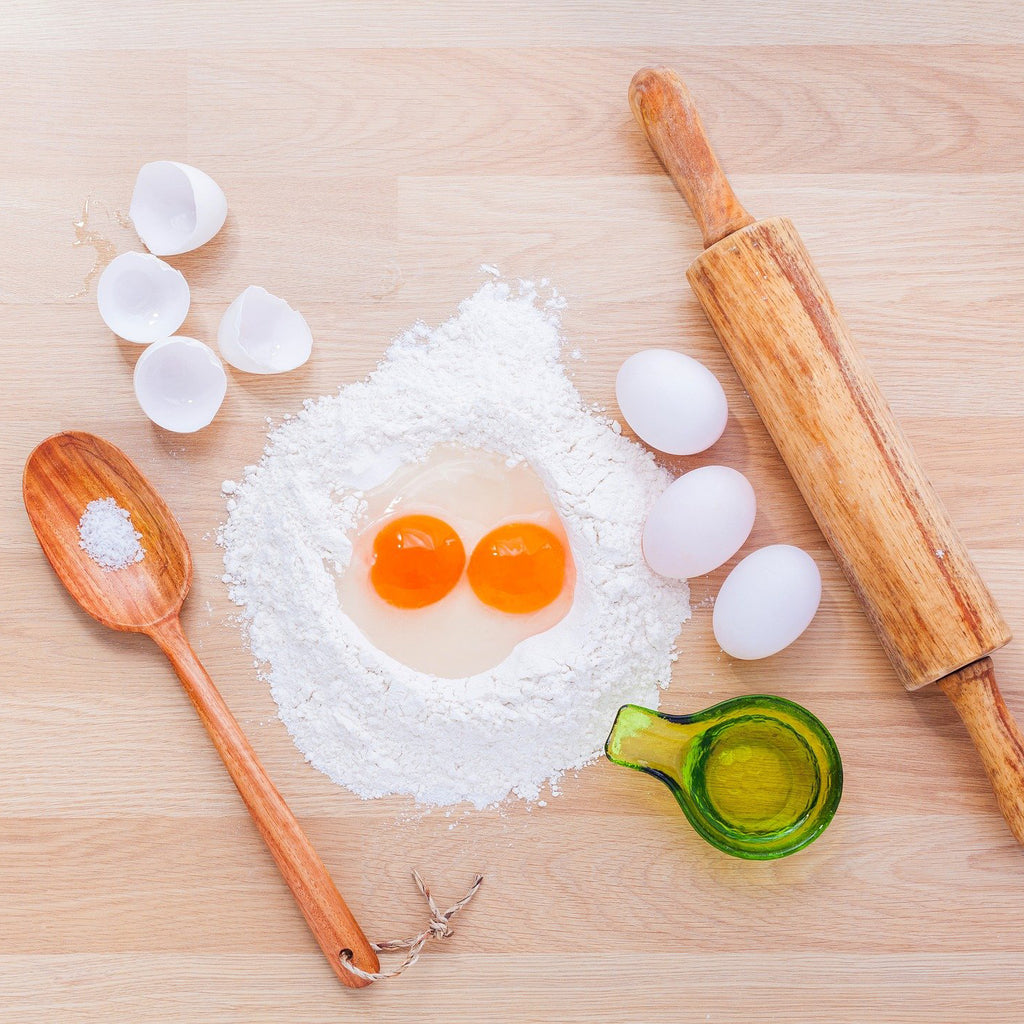 Baking is fun for everyone, but did you know the act of baking itself can be incredibly beneficial for your kid's growth development as well? If you were trying to find an excuse to learn how to bake, decorate, or even just eat some cookies, this is it! After all, there's a lot of thought that goes behind the process of baking cookies (it's not as simple as it looks)! 
Today, we'll be showing you just how amazing baking can be as a learning tool! 
Here are some things that baking with your children can help do:
---------
1. Learn Math the fun way!
Math can be a chore, but with baking? Everything's twice the fun! With baking, comes a lot of measuring ingredients as well as problem-solving. Each ingredient is measured differently, and your kid will learn how to not only keep count of what's needed, they also will learn how to do things in sequence and tally numbers, which may include additions and fractions. How educational!
2. Working on those motor skills!
Young kids who are just getting a hang of their motor skills - like picking up objects and handling them - can improve their mastery by simply participating in the baking process! There's a lot of different materials to work with - water, butter, dough, flour - they all require different methods of usage, and your child is bound to utilize their motor skills and develop them further with all the steps involved! With all the kneading, measuring, and stirring - your kid will be picking up baking in no time!
3. Learning how to bond!
Of course, one of the most important things to a child's development is fun and that they're bonding with their own family! Going through an activity together as parents to children can be a strengthening and rewarding thing to do with your time, and it lets your child understand you better. They don't stay young forever, so cherish this time while you still can by doing things together. We think baking is the perfect activity for this - not only can the ingredients be inexpensive - you can do it from the comfort of your own home!
4. Following and executing instructions!
Eggs? Check! Flour? Check! Mix them together? You got it! No doubt, before you bake, you'll have a recipe list and a set of instructions of your own. When your children are busy reading through these things, they're learning to follow and execute instructions closely! These feeds into their reading comprehension and understanding of how to carry out routines in detail!
5. Teach them Responsibility!
Last but not least, after all the baking is completed - there's the most dreaded part - the cleanup! Someone's gotta do it! Showing your child that cleaning up after themselves is an important part of baking. Not only does it teach them to be neat and tidy after having made a mess, it shows them discipline and responsibility - no one likes seeing a big mess at the end of the day!
---------
We'd say that this is a pretty convincing list of why you should start baking in your own kitchen, with your family, today! We hope you have a swell time, and that maybe you'll find a new passion for baking along the way - we sure know that your child is going to have a great, yummy day!
Until next time!