Top 6 Colourful Cookie Packs!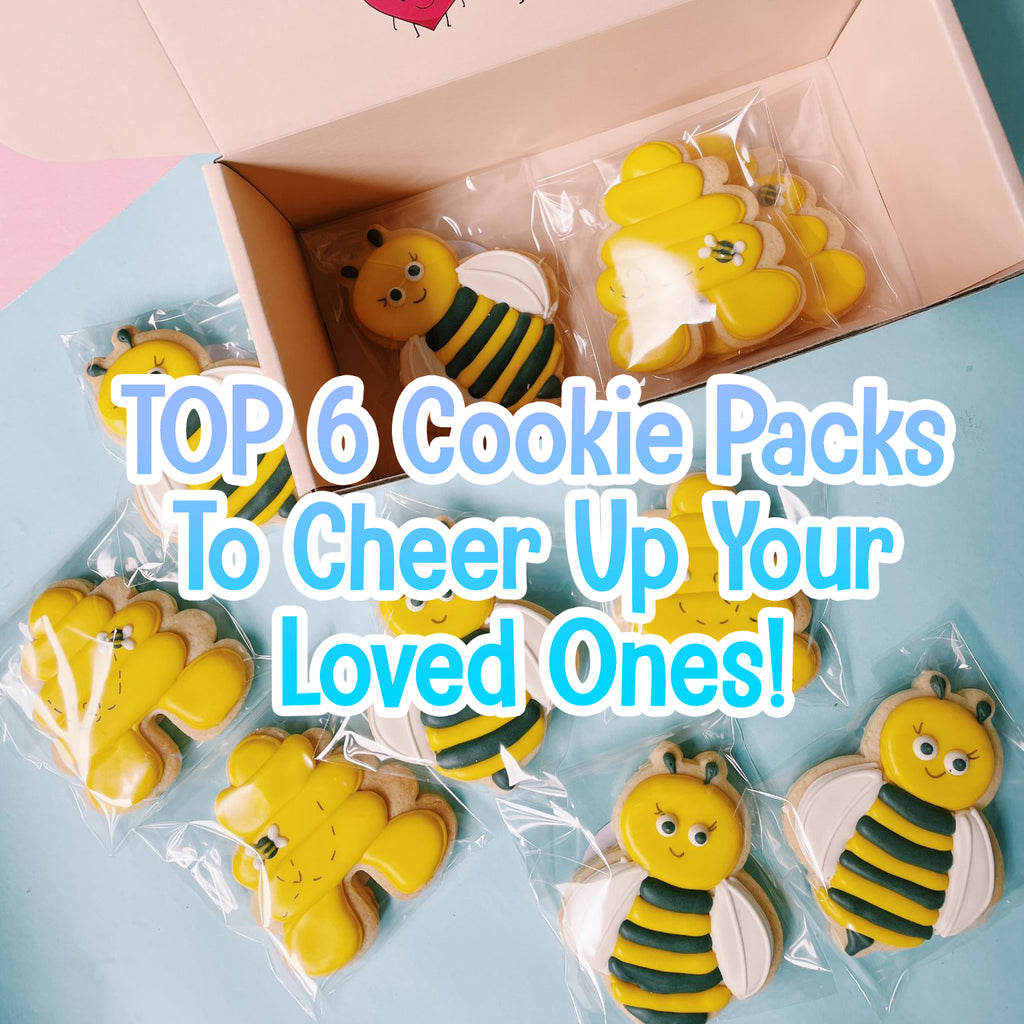 Know someone who's feeling particularly down this season? Got some bad news recently? Need a pick-me-up? Or do you just need a Sugar Rush mid-week to give you a boost? You've come to the right listicle! Today, we're going to be sharing with you the TOP 6 Colourful Cookie Packs that'll help cheer your loved ones up in a flash! 
These cookie packs are sure to turn their frowns upside down!  Without further ado, here are the best cookie packs for just that!
You are Llamazing!
Who needs someone to tell you that you're llamazing, when these sugar cookies can speak for themselves? Don't be a drama llama, just get these fluffy animal-themed cookies into your cart now, so that you can send it to someone who deserves to hear it!
Rainbow Unicorns
Be a unicorn in a field of horses, and have a magical day filled with unicorns and glitter with our Rainbow Unicorns bundle! One bite into these delicious cookies and you'll be over the rainbow! If someone you know needs a little sparkle in their life, this is the perfect cookie pack to get for them!
Cookie Cats
It ain't easy staying as purr-fect as these feline friends! Our Cookie Cats pack consists of a bunch of eager kitties ready to cheer you or whoever you're sending these to up! Not to mention, that the color of Cookie Cats that follow you home after purchasing them are random. What you get is a surprise - after all, we don't choose cats - cats choose us! What colour kitty will you adopt today?
Just Bee Yourself!
Freshly baked cookies are like honey - sweet to the soul and healthy for the body! Let someone know not to get too down in the dumps, and that it's totally okay for them to just bee themselves in times like these! These bright yellow  bee-themed cookies are sure to get them buzzing like one again!
A Garden of Flowers
Flowers and freshly baked cookies have the power to lift the spirit and refresh the soul! What other perfect way is there to lift someone's spirits, but through the power of flowers? Life begins the day you start growing a garden, do so with our A Garden of Flowers cookie pack today!
Affirmation Cookies II
Thinking of sending some positive vibes cookies to someone who needs a bit of love and support? Our new Affirmation Cookies might do the job! 
These quotes include: YOU GOT THIS; POSITIVE VIBES; WE LOVE YOU; BE HOPEFUL; ONE DAY AT A TIME; WE ARE TOGETHER! Saying it with cookies makes it a million times better, and is sure to help cheer your loved ones up immediately!
-----
That's all from us for the TOP 6 Colourful Cookie Packs that'll help cheer your loved ones up in a flash! We hope you have a great week ahead, and don't forget to check in on your friends and family (doing so with cookies might make it all the more better)!
Until next time!