Happy Friendship Day!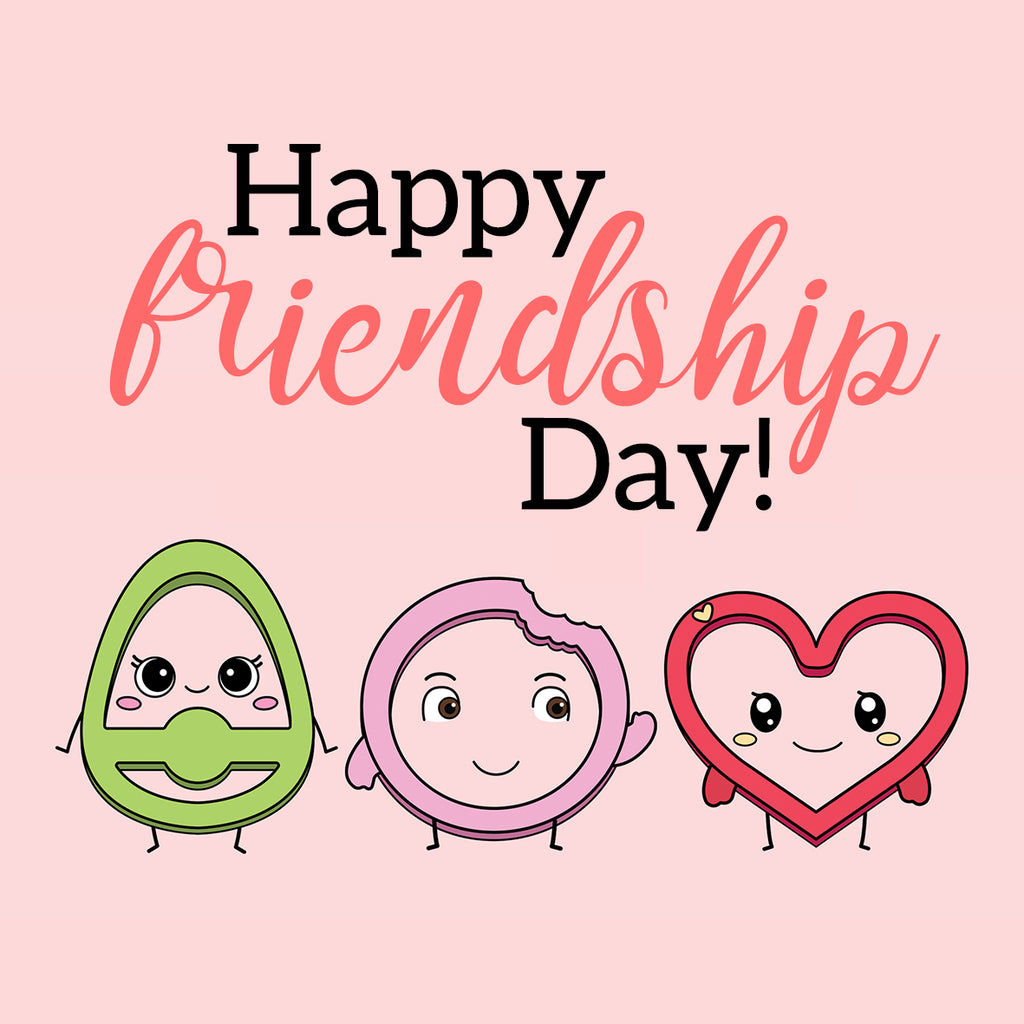 Did you know that some of us across the world have celebrated Friendship Day already? International Friendship Day lands on July 30th for some, and August 1st for others! Well, we always say that you should pamper your friends and family all year round anyway, but seeing as it's such a special occasion, we're going to share with you some ideas on some activities you could do with your besties! 
You're going to have a ton of fun - just follow our list and you'll be all set! Without further ado, here's a couple of things you can do this Friendship Day with your friends! 
 
------
Karaoke!
Always keep a song in your heart for when it's time to belt it out at a karaoke session! Having a karaoke night with your friends is sure to fill the room with smiles and laughter! There's no stronger bonding agent than a bunch of people singing their hearts out to heart-thumping anthems and weepy ballads. Netflix and chill? No thanks, Karaoke and Chill is the way to go! Don't be shy - once you let go of your inhibitions, you'll find yourself enjoying a good time with all your friends!
Board/Video Game Night!
Console? Check! Board games? Check! Instead of hitting the town, why not enjoy an exciting night in with some board games AND video games? Not only will you be able to play cooperatively, but competitively too - and we know that a heated competition can bring out some crazy times! You can hang out and play all sorts of games together, whether it's something as simple as Cluedo, or something as complex as Dungeons and Dragons! Or bring out even more chaotic good with a game of Mario Party!
Travel Together!
Travelling with your friends, whether it's within the country or abroad, is an incredibly unique experience! What better way to soak in the sights of the world than sharing it with your closest buddies? If you have the budget and the wanderlust to venture out into the unknown, we definitely recommend travelling somewhere with a friend when you can! Be it to the watering hole down the road, or on a road trip to the next town over, or even all the way to the other end of the globe in England or London - rest assured, you're sure to have a great time with your travelling companions!
Movie Marathon!
We couldn't let a good ol' classic slip by this list! A Movie Marathon is a tried, tested and true way of spending time with your friends! You've got so many options - rom coms, actions flicks, all the way to slasher and horror films - all of which are great things to watch with a group of closely-knit friends! Bring out some popcorn and let the good times roll! Better yet, if you can't be together due to Covid restrictions - there are web extensions and online resources you could use to stream Netflix at the same time! How great is that?
Just Hang Out (with munchies)!
Well, there's nothing wrong with just hanging out and having a good time - no activity necessary! Just have a bite over lunch or dinner and chat the day away! Get in some good conversation by really focusing on your friends, and what you're talking to each other about. Often, we find that the most memorable discussions are the ones that were just born out of nowhere. Just chilling on the sofa and chatting with your best friends, be it on the phone, over a zoom call or in person, might do the trick!
(Might we suggest some delicious cookies to go with your hangout session? Check out our 'Gifts' Collection to see your options!)
------
That's all from us for some Friendship Day ideas you could run by your besties! We hope that you've had, are having, or are going to have a great time with your friends! There's nothing like them, so remember to stay in touch and check in on time, especially now!
Happy International Friendship Day, everyone!
Until next time!