Discount for DIY Cookie Kits! - Valid In 2021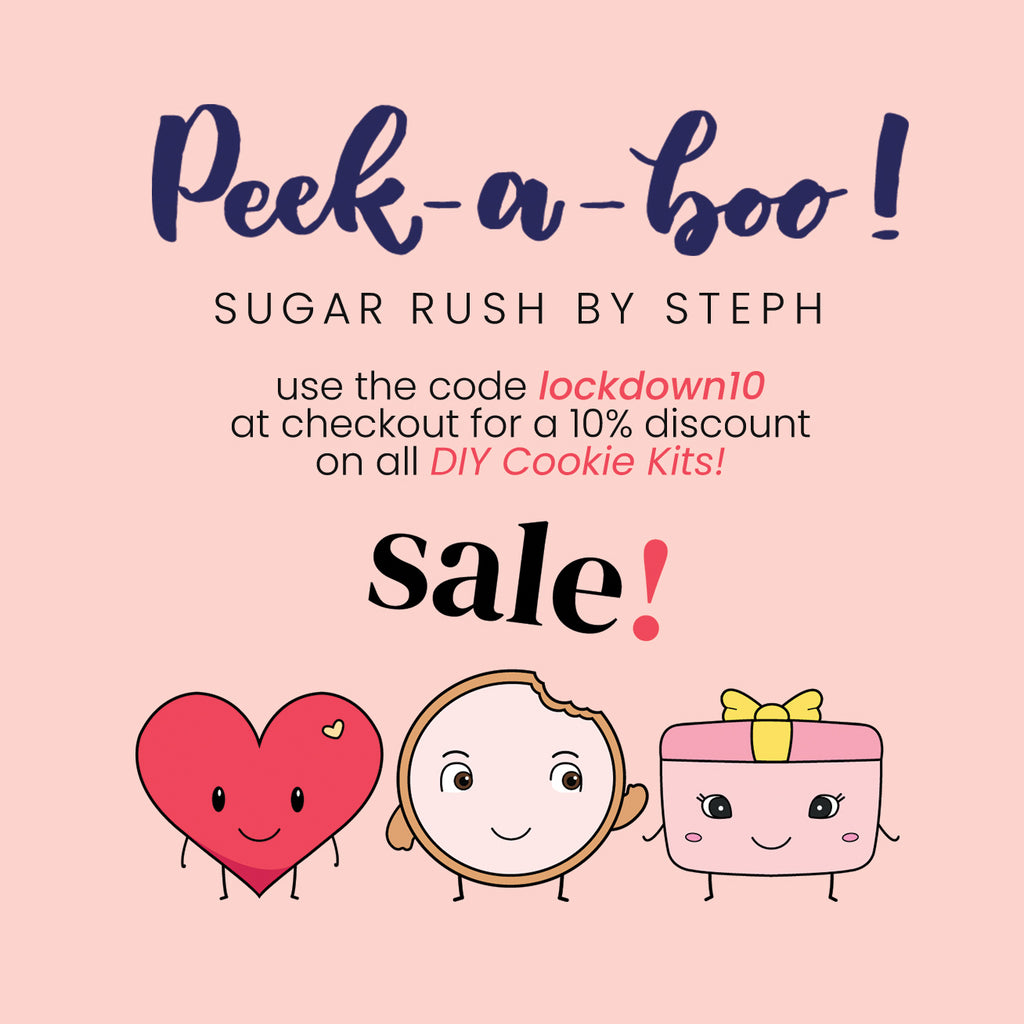 Oh no! News of another lockdown? No worries - Sugar Rush by Steph has got you absolutely covered! We've got a great announcement to battle the bad one we've just received!
Chase away the lockdown blues with our super fun DIY Cookie Kits! To thank you all for all the support you've given us over the years, we're here to support you during this especially difficult time as well. 
Our DIY Cookie Kits are some of our most popular purchases - after all, not only will you have a delicious batch of cookies to eat, you and your family will also have a ridiculously fun time decorating these cookies with icing provided by yours truly!
Head over to our 'DIY Cookie Kit' Collection, and pick out whichever you think will be great to decorate, either by yourselves or with your family, and when you get to checkout, guess what? We're going to give you a 10% discount on ALL DIY Cookie Kits in your cart! Whoopee!!
All you have to do is make sure you enter the code 'lockdown10' at checkout! What a steal! Say goodbye to boring lockdown days, it's time to start decorating and munching!
Not sure what DIY Cookie Packs to get for this lockdown? They're all pretty great, if we say so ourselves, but if you're having trouble picking, we can help you with that!
We've written another blog post here on the TOP 5 DIY Cookie Kits for Lockdown, so why don't you have a look? Maybe you'll find a new favourite!
Sugar Rush | TOP 5 DIY Cookie Kits for Lockdown
That's all from us for our gift, from us over at Sugar Rush by Steph, to you, at home during lockdown! Don't forget to input the code 'lockdown10' at checkout to get a 10% discount on all DIY Cookie Kits in your shopping cart!
Until next time!