Mumma Loves Cookies - Mother's Day Gifts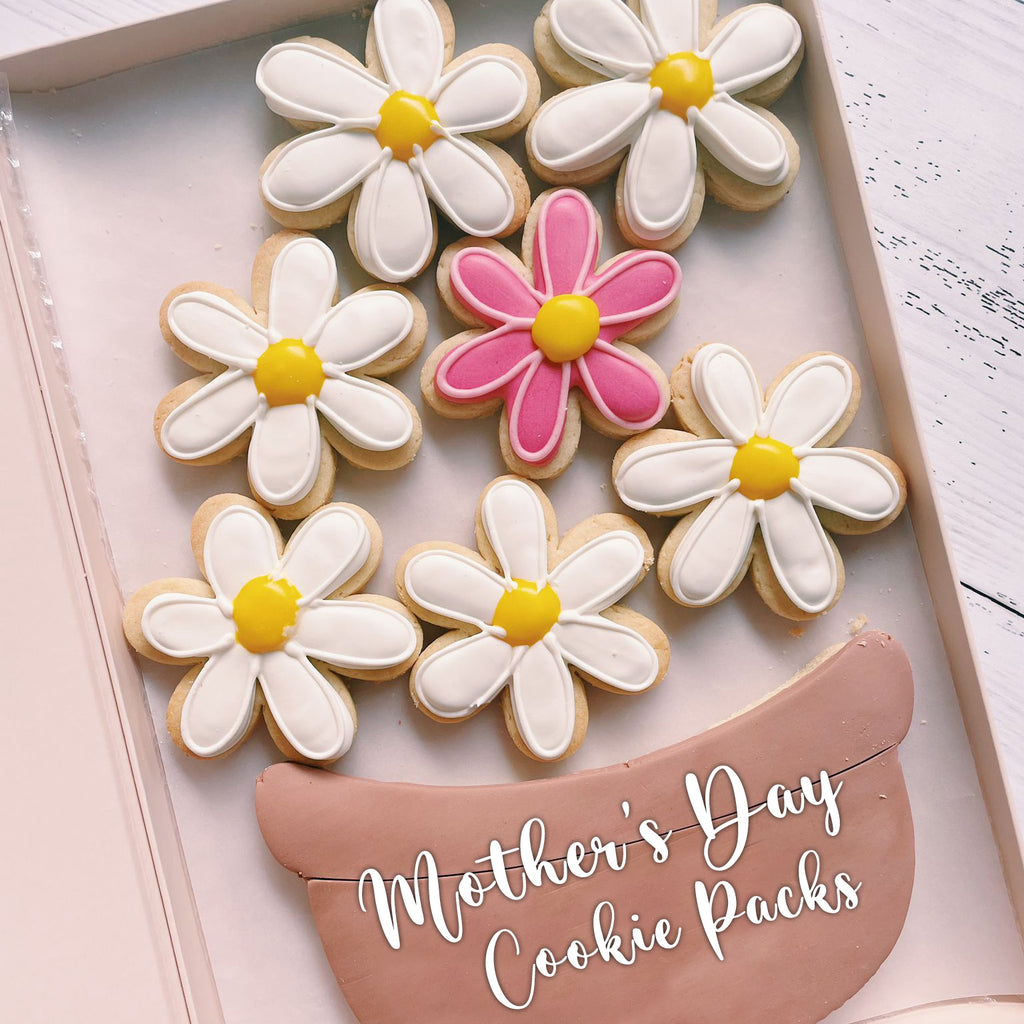 May is a wonderful time to celebrate your dearest mother! Why, you ask? Well - for Mother's Day on May 8th, of course! Mother's Day is a celebration honoring the mother of the family or individual, as well as motherhood, maternal bonds, and the influence of mothers in society.
There is no role in life more essential than that of motherhood. A mother is to whom you hurry to when you are troubled. For all that your mother has done for you, we think it's time you celebrated her with some of our most popular Mother's Day-themed cookie packs! 
Flowers For Mum
If you had a flower for every time your mother made you smile, you'd have a garden to walk in forever! Offer your mum a whole pot of flowers this Mother's Day with our Flowers For Mum Cookie Pack!
Easter Bunny
My mother, my friend so dear - throughout my life, you're always near! A tender smile to guide my way; you're the sunshine to light my day!
For this Mother's Day, show your mama bear that even when you may be away from her at times, your heart is right there with hers! Make this Mother's Day one to remember with our Happy Mother's Day, Mama Bear! Cookie Pack!
Mother's Day Flowers
Mothers are flowers in the garden of life, each one beautiful and unique. For this Mother's Day, say 'I love you' with flowers - the edible kind! With our Mother's Day Flowers sugar cookie pack, you're sure to steal her heart and win her over.
Manicured Makeover
Spoil your mum silly with our Manicured Makeover Cookie Pack! After a long week of work, they deserve some pampering! Feeling good about yourself is important, and the least you can do is make sure they get a batch of fancy cookies to do so: perfume, lashes, manicures and some makeup - the works!
Happy Mother's Day!
If you're looking for a wonderful Mother's Day gift for your momma, nothing can get more personal than a batch of home-baked sugar cookies. Show your mom that you'll always love her by telling her with these marbled pink-white debossed fondant cookies, baked into the shape of a heart!
---
That's it for our brand new Mother's Day cookie products! If you've enjoyed any of them, why not pick up some for your mama bear?
Mothers hold their children's hand for awhile, but their hearts forever!
Until next time!