Easter Is Hopping Your Way Soon! - Easter Cookies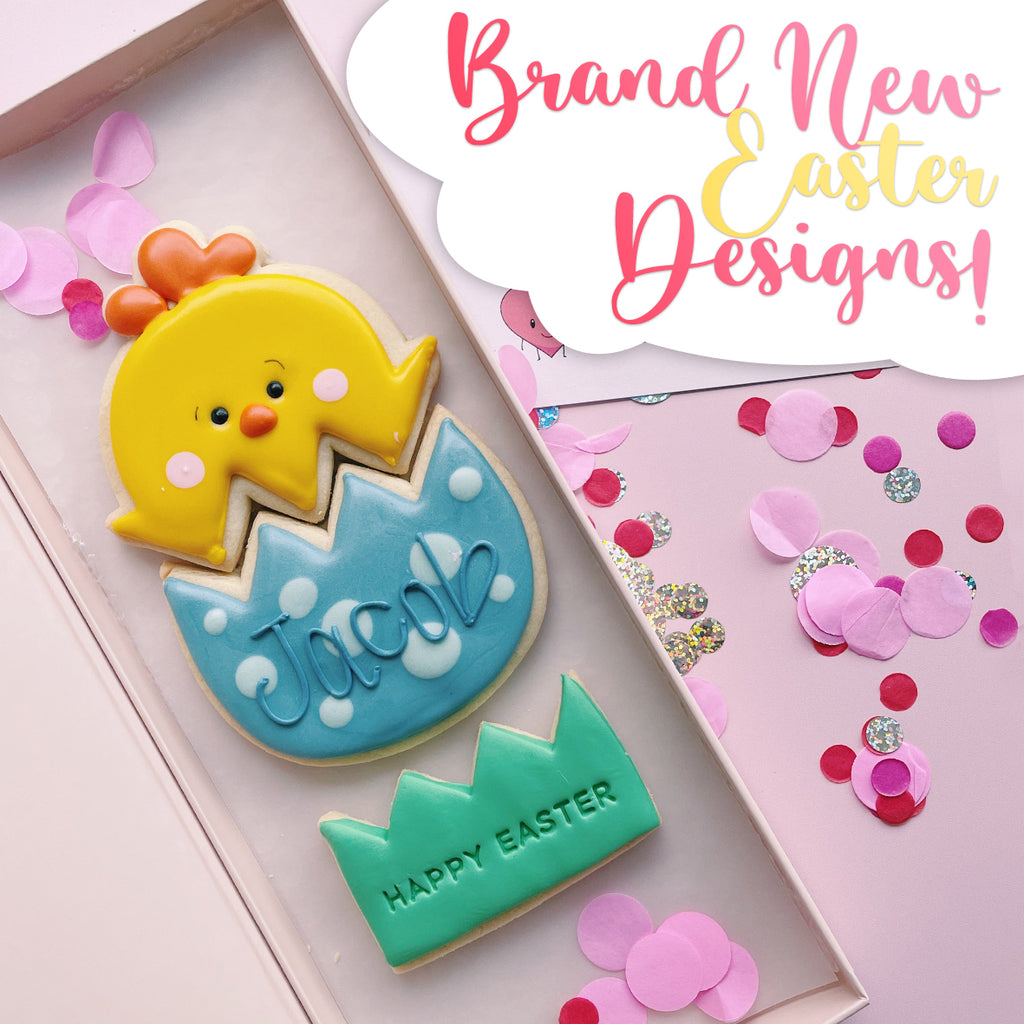 Guess what's coming in April? That's right - Easter Day! Today, we'll be sharing with you our latest Easter Day-themed cookie packs that you can get for your loved ones this upcoming Easter!
Festive family meals, Easter egg decoration, and gift-giving: we can think of no better way to celebrate this wonderful day! This 2022, we've come up with some brand new Easter & Spring-themed designs for you to choose from; each lovingly baked and beautifully decorated! Be sure to pick your favourite and add it to your cart now!
Easter Chick
Have a Happy Easter, for peep's sake! There's no better way to get absolutely eggs-cited about the holidays, than to eat a giant cookie! This adorable little chick is eager to leave its nest of lush green grass, break out of its shell and make its way over to you this Easter, so get our 
Easter Chick
cookie pack today!
Easter Bunny
The
Easter Bunny
has a surprise for you this year! Check out what they're bringing you through that field of green grass - a big, ol' Easter egg with your name on it! What are you waiting for? Dig in and start having a happy, hoppy Easter with our
 Easter Bunny 
cookie pack!
Giant Carrot
The Easter Bunny is on it's way over for the Easter Holidays - but hold on! Don't you have anything to feed them with? Don't worry - we have just the thing: a humongous, yummy carrot-shaped cookie, perfect for any bunny! Purchase our Giant Carrot, and you'll be all set for Easter!
Easter Joy!
Easter Holiday is going to be extra special this year with a box of
Easter Joy! 
Our special Luxury Gift Box is packed with Easter-themed cookies this time, with all things that represent this
eggs-citing
holiday! Pick up a box of
Easter Joy
for yourself or your loved ones today!
Blessed Easter
Don't forget the true meaning of Easter: it's one of the principal holidays of Christianity! Celebrate Easter Day with cookies that symbolize purity and goodness, with our Blessed Easter Cookie Pack!
---
That's it for our brand new Easter cookie products! If you've enjoyed any of them, why not pick up some for yourselves? May you continue to share all the love, joy and cookies that you've got, with your all of your friends and family!
Until next time!