Happy Father's Day Gift Cookies!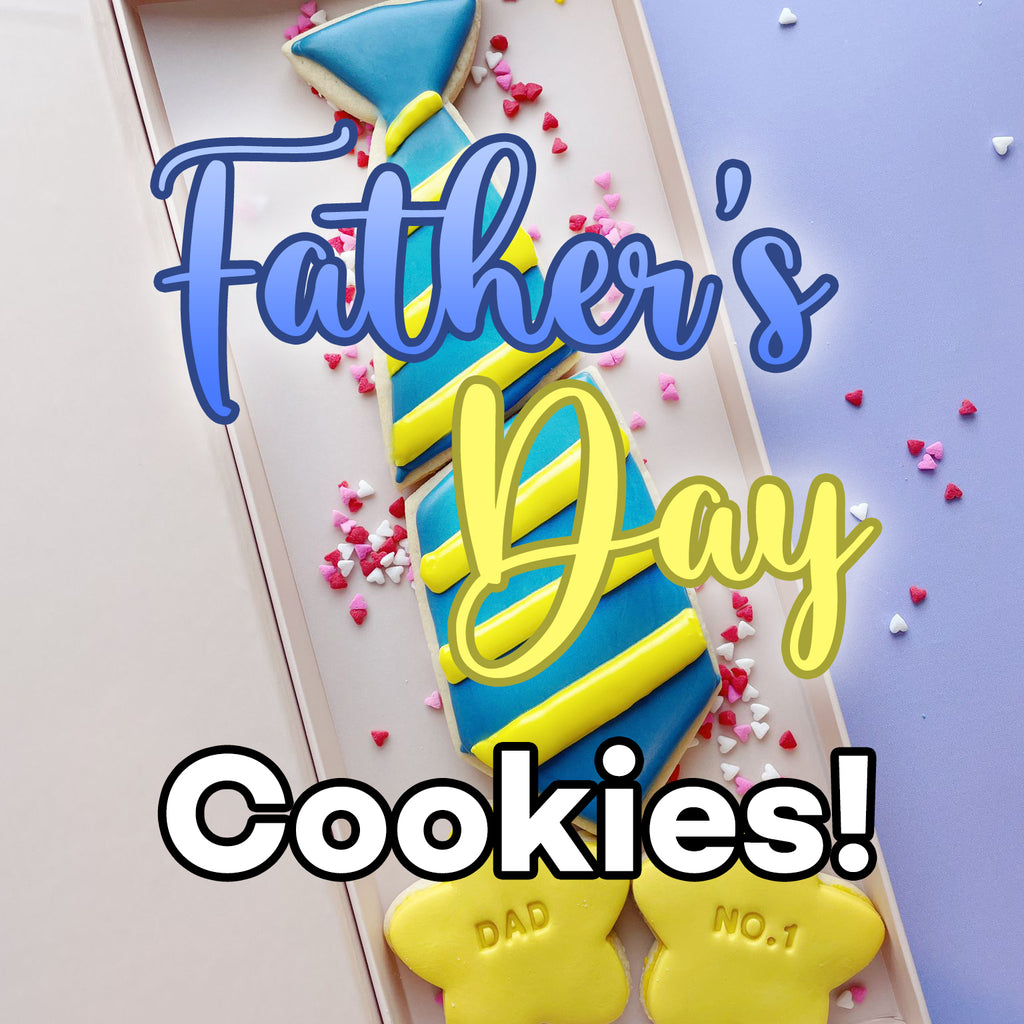 Guess what special occasion is speeding its way right to you? That's right - Father's Day is just around the corner, on the 4th of September! We hope you've already ordered your cookies this year for your dearest Dad! If you haven't, then fear not - you can always prepare for next year instead!
If you need some ideas for Father's Day next year as to what cookie to get your hardworking parent, then look no further! You can pre-plan the best Father's Day of 2023 with our Top 5 Father's Day Cookie Pack List, in this listicle right here!
No. 1 Dad!
You're the number one dad of all time! If your dad has been Dad of the Year, then you've got to give him the prize that he deserves: some delicious cookies to tell him just how much you appreciate him! Get our No.1 Dad Cookie Pack today, and he'll be all smiles when he sees (and eats) it after a long day at work!
Any Way You Slice It!
Let's face it - any way you slice it, even on a pizza pie - your dad is the best dad ever! Don't be afraid to get cheesy - celebrate this coming Father's Day in style with Any Way You Slice It Cookie Pack!
Dad, Cheers To You!
Raise your frothy mug for all the times your dad has been there for you, through thick and thin! Let the good times roll this Father's Day with our Dad, Cheers To You! Cookie Pack!
Burgers, Beers and Staches
We think we can all agree that most dads love these three things combined: burgers, beer and moustaches! How much more 'dad' can you get? Wish your dad a Happy Father's Day this year by giving him all the things he loves - in cookie form, of course - with our Burgers, Beer and Staches pack!
Love You, Dad!
We know Father's Day is fast approaching, so here's our new designs to celebrate with your Daddy! Send a simple but beautiful message to the man who raised you right on this special occasion, with our Love You, Dad! Cookie pack!
---
That's it for our Top 5 Father's Day Cookie Packs! Be sure to get your order in early next year - and who knows - we might have more cookie designs to choose from in the future!
Until next time!