Create Your Own Custom, Personalised Cookies!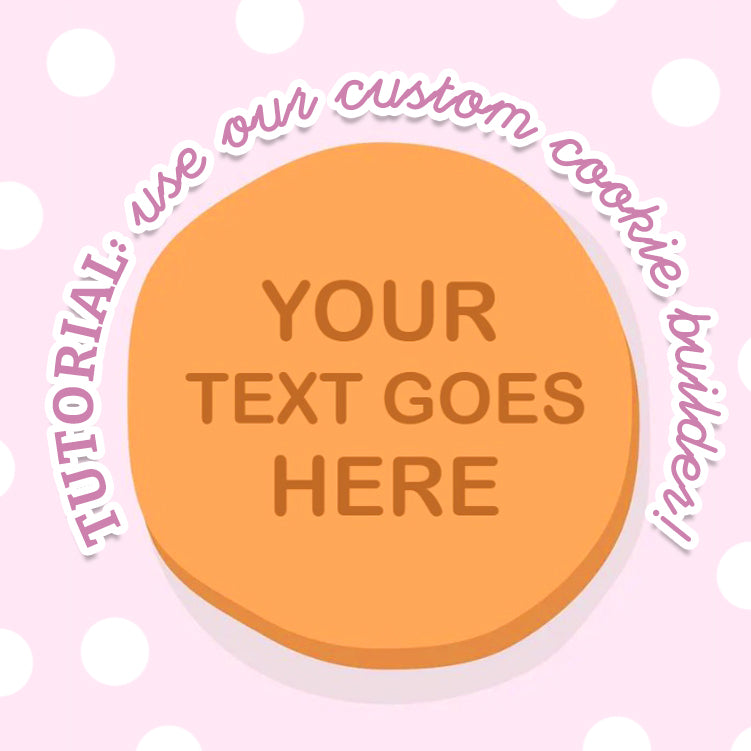 Do you have a wedding coming up? A hen's or bachelorette party? Or even a baby shower to prepare for? If you want to make memories during these special, once-in-a-lifetime occasions, then might we suggest Creating Your Own Cookies with us? It's the perfect way to celebrate: personalised cookies galore, right from Melbourne, and with how pretty these treats look, your big bash will be one to remember for years to come!
Not sure how to begin? Don't worry, we'll walk you through it!
To get started, click here to visit our Create Your Own Cookies product page!
Cookie Shape
As all great cookie journeys begin, the first thing to do is choose what kind of shape you'd like your cookie to be. Are your cookies going to be elegant rounds? Trendy hexagons? Or adorable hearts? The choice is yours! Select from one of these options, and it's time to move on to the next part.
Quantity 
Are your ordering for a huge party? Or are you going to be sharing with just you and a few pals? Choose from 6, 10, 15, 20, 30, 40, 50 and a 100 cookies, depending on whatever suits your needs! You know what we say: the more, the merrier!
Colour
No cookie is complete without a little colour to strike the eye! On our custom cookie builder, we have a range of colours to choose from. Just pick the colour that you want your cookies to come in, and we'll paint them all with the same beautiful shade of your choice!
Text
This is where the fun begins! You're here to make your cookies unique and special to your wonderful celebration, so it's time to deboss a special message onto them! Want to wish a partygoer a very happy birthday? Or are you keen to announce your baby's first birthday on some delicious cookies? The possibilities are endless! Simply type in what you'd like debossed onto your cookies in the fields, with each field being a different line. The maximum number of lines you can have are 3, so think carefully!
Detailing
The cherry on top of the icing -  now, it's time to top it off with some spectacular details that'll really make your cookies pop! We have three variations we can add to your cookies: adding gold flecks over your order, adding a marbling effect to your colored cookie, or even adding a gold leaf to fancify your cookies! You can choose to do one, none, or all three of those things!
Gluten-Free Option
Are you or the person you're gifting these cookies to on a gluten-free diet? No worries - all you have to do is select the 'gluten-free' option, and ta-dah, we'll bake your order accordingly!
Font Style
Lastly, it's time to select your font! You can choose from four different styles: Standard, Typewriter, Script and Modern! Different styles can bring different energies to the table, so pick which style suits the occasion best. We trust your judgment!
---
And that's all there is to it! Just Add to Cart and pay for your order (don't forget to choose your approximate date of delivery), and we'll get started!
Congratulations! You've just completed your crash course on how to create your own cookies on our website! With how easy and quick the process, we totally hope you'll think of Sugar Rush by Steph next for your big party. 
Until next time!