Custom Debossed Gift Cookies!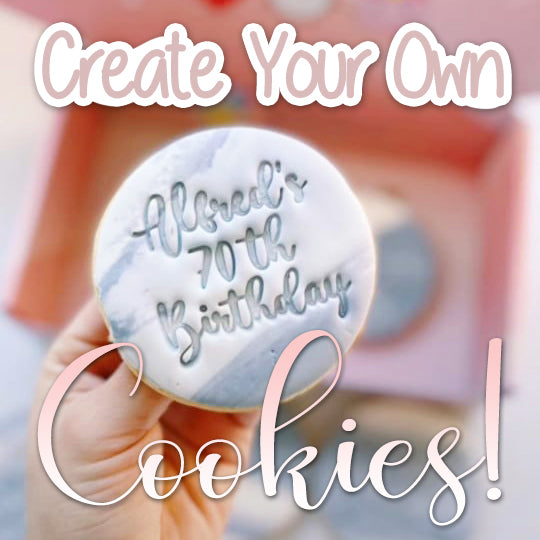 One of the best ways to spread love and joy to your friends and family is by none other than baking them a homemade treat - and here at Sugar Rush by Steph, that's our stock and trade! 
Do you have a special occasion coming right up? Need your cookies to say something specific to add that special flair to your gift? Did you know you can get your order of cookies to come with any message you'd like stamped on its fondant? Isn't that neat? In addition to that, we can also stamp your message in various font styles!
Here are some examples!
Standard
Our good ol' regular standard font is an old reliable! Clear and legible, our Standard font is the way to go if you're looking for something simple but elegant.
Calibri
Who hasn't used calibri when opening up a new document on your computer? If you want to stick with something familiar and simple, our Calibri font is a good contender!
Typewriter
Old school is the new cool! Bring back those retro vibes using out
Typewriter
font on your next custom cookie! This quirky letters are sure to catch anyone's eye on any colour of fondant!
Script
Add a ton of flair to your custom debossed cookies with our Script font! If you're feeling particularly fancy, then these letters have the perfect amount of style to them, with all its twists and turns!
---
That's it for the different font style available for our Custom Made Cookies! Are you excited to start helping us create your dream cookies? Don't wait, don't hesitate - get yourself over to the Custom Orders page to get started! Let us know what style you'd like your message debossed in, and we'll get right on it!
Until next time!