Be Thankful This Thanksgiving!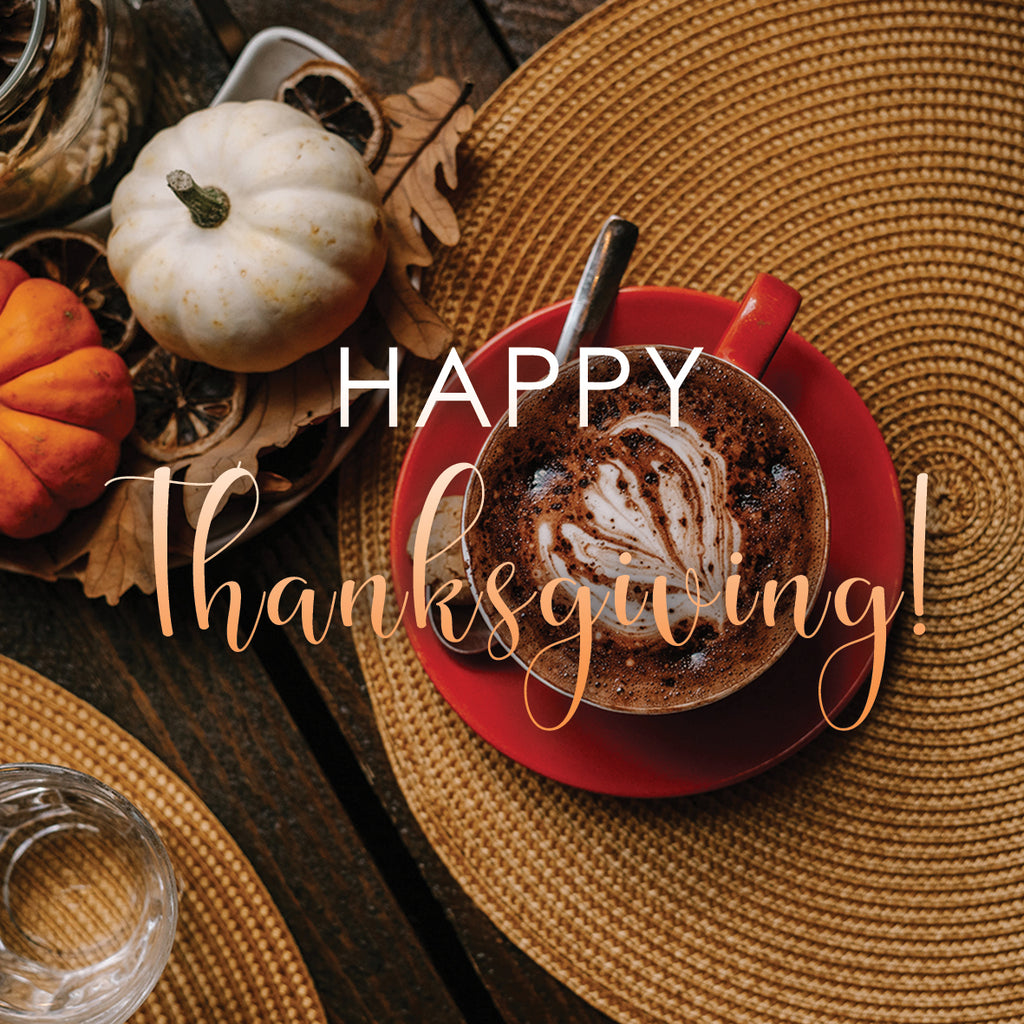 We hope you had a great Thanksgiving this week, and that you've spent that time being thankful that you can celebrate it with your loved ones! Thanksgiving, after all, is a time to give thanks, and to not take the things you have in your life for granted! From all of us here at Sugar Rush by Steph, we are always grateful for your neverending support - and we're sure that you have something to feel thankful for too! 
If you happen to be going through a rough patch this festive season, we can think of a few things to live for that might cheer you up! Here are 5 things to be thankful for this Thanksgiving!
Family and Friends
What are we without the people who raise, love and support us? The holidays can be a lot of stress, but the least we can do is surround ourselves with friends and family! Remember how much of a blessing your relatives are, even if you might be at odds with each other sometimes - at least, you have each other! Focus on all things good you share with your close acquaintances. And if you're not able to be with your family this time, hey, with the gift of technology, they're only a phone call away!
Delicious Autumn Drinks!
Pumpkin spiced lattes, fabulous fall cocktails, hot pumpkin nog, cinnamon cider, all things autumn in a mug, oh my! How delicious do these beverages sound? Don't forget that we can be grateful for even the most simple things in life, even if it comes in the form of a yummy drink! As Winter is fast approaching, the days are getting colder, and what better way to warm yourself up with a steaming mug of deliciousness? Let that feeling of coziness and warmth spread through you!
Music
Technology these days has made listening to our favourite songs and albums so convenient - everything is available at a touch! And no doubt, jamming out to your all time favourites is one of the greatest mood boosters of all time! Music is a language that everyone speaks and has no borders, and we're ever thankful for it for existing! In other words, the language of music is music to our ears! Put on your favourite tracks and let the good times roll! 
Bountiful Nature
At some point in life, the world's beauty becomes enough! If you're facing difficulties trying to be thankful for life, take a walk in the closest nature reserve and spend some time to yourself, breathe deeply and let go of your worries! There is beauty in all nature, and it's a miracle that we're surrounded by something so naturally marvelous! As F. Scott Fitzgerald once said -- there is a pleasure in the pathless woods, there is a rapture on the lonely shore, there is a society where none intrudes, by the deep sea, and music in its roar: I love not man the less, but Nature more!
A Stomach-busting Thanksgiving Feast!
Besides it being a day to give thanks, what else comes to mind you think of Thanksgiving Day? Obviously, a glorious feast to go along with it! Bread, stuffing, mashed potatoes, yams, pie, and best of all, turkey! This is a day to go all out on your eating -- forget that stringent diet! Usher in the holiday spirit by having yourself an amazing dinner! Whether you're spending Thanksgiving with your family, or your friends, or even alone, or with a beloved pet - just know that the presence of food will always bring some joy under your roof!
We hope that this list has helped you count your blessings in life! Don't ever take for granted what you have today, because tomorrow, it just might not be there. Appreciate what you have (even outside of Thanksgiving)! 
Until next time!