Most Popular Cookie Packs!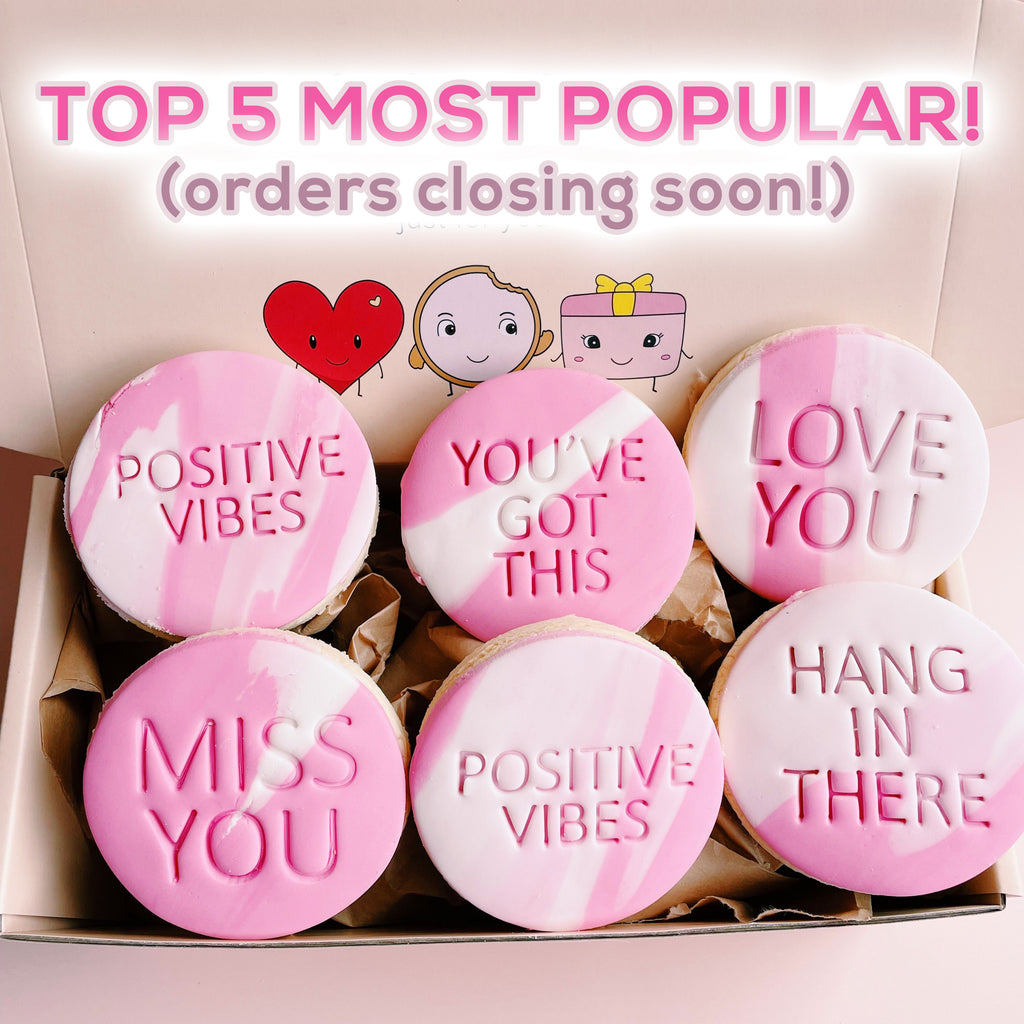 2021 has been a tough year for many of us, but one thing we always seem to be able to count on is your endless love and support for our humble cookie business! We hope that you've enjoyed ordering, gifting, and eating our homebaked and decorated cookies as much as we've enjoyed making them for you!
Sugar Rush by Steph is going to be closing orders soon for the holidays - after all, we've been working hard all year to make sure that you get your products at the highest quality! A break is in order for our kitchen staff, so make sure you get a few more cookies for yourself this December before we stop, to round out the year 2021 with a delicious bang!
Not sure what to get? We're right on it! Today, we'll share with you our Top 5 Most Popular Cookie Packs sold on our website this year! Don't miss out on these trendy cookies!
Sugar Rush Advent Calendar
Purchase these cookies now!
HO-HO-HO! Merry Christmas, everybody! Each year, our advent calendars become a hot item toward the end! Count down all 24 days to a very special Christmas this year with our delicious sugar cookies! Each box holds a surprise mini-cookie for you to devour - so what are you waiting for? Pre-order a box now! This Advent Calendar is perfect for families, or for anyone who adores the Christmas Season and wants to spend it with a tummy full of love!
DIY Cookie Kits
With lockdowns this year and the last, families and kids have been struggling to find new things to do from the comfort of their homes. So guess what happened - DIY Cookie Kits became one of our more popular products! We have many different kinds of DIY Cookie Kit themes uploaded on our store, just for you, so why not check them all out! Click here to browse our DIY Kit category!
Thank You!
Sometimes, a simple 'thank you' can go a long way! There's no better way to show someone your appreciation and your thanks, than with our Thank You Cookie Pack! With so many things occurring this year, we've all learned to be grateful for the things we have and the people we keep in our lives, making this cookie pack a bestseller! 
These cookie rounds come debossed with the words 'Thank You'. Be sure to pick your fondant colour, and whether you'd like your fondant to be marbled! Gold flecks are an option too, so go crazy if you'd like!
Peach & Blue Baby
Planning a shower or a gender reveal? These cute cookies will chase away your party planning blues and have you tickled pink! With your choice of colored baby swaddles and rattles, you can have it your way with our Peach & Blue Cookie Pack! So many of our customers have been celebrating new life this year, so it's only natural that one of our baby-shower themed cookies have skyrocketed in popularity lately!
This pack contains a combination of rattles, rompers and pram-shaped cookies and baby-shaped cookies - perfect for a baby shower or a gender reveal party! This cookie pack comes in two colours - peach and blue - but if you want just the one colour, or only a specific shape, be sure to browse our colour and style options closely!
Affirmation Cookies
We've all needed love and support this past year, and our Affirmation Cookies have been the perfect gift to do just that! These cookies are simple and delicious, and have been one of our more popular products! Tell someone that they're not alone in their struggles by gifting them a pack of these (it does get especially tough around the festive season), before our orders close for the rest of the year!
---
That's all from us for our Top 5 Most Popular Cookie Products of 2021! We hope we've given you some idea of what to purchase before we're done baking for the rest of the year. Get your order in before December 7th, and end your 2021 on a yummy note with our freshly baked treats!
Have a Merry Christmas and
A Happy New Year,
From all of us at Sugar Rush by Steph!
See you next year!