The Journey of Sugar Rush by Steph!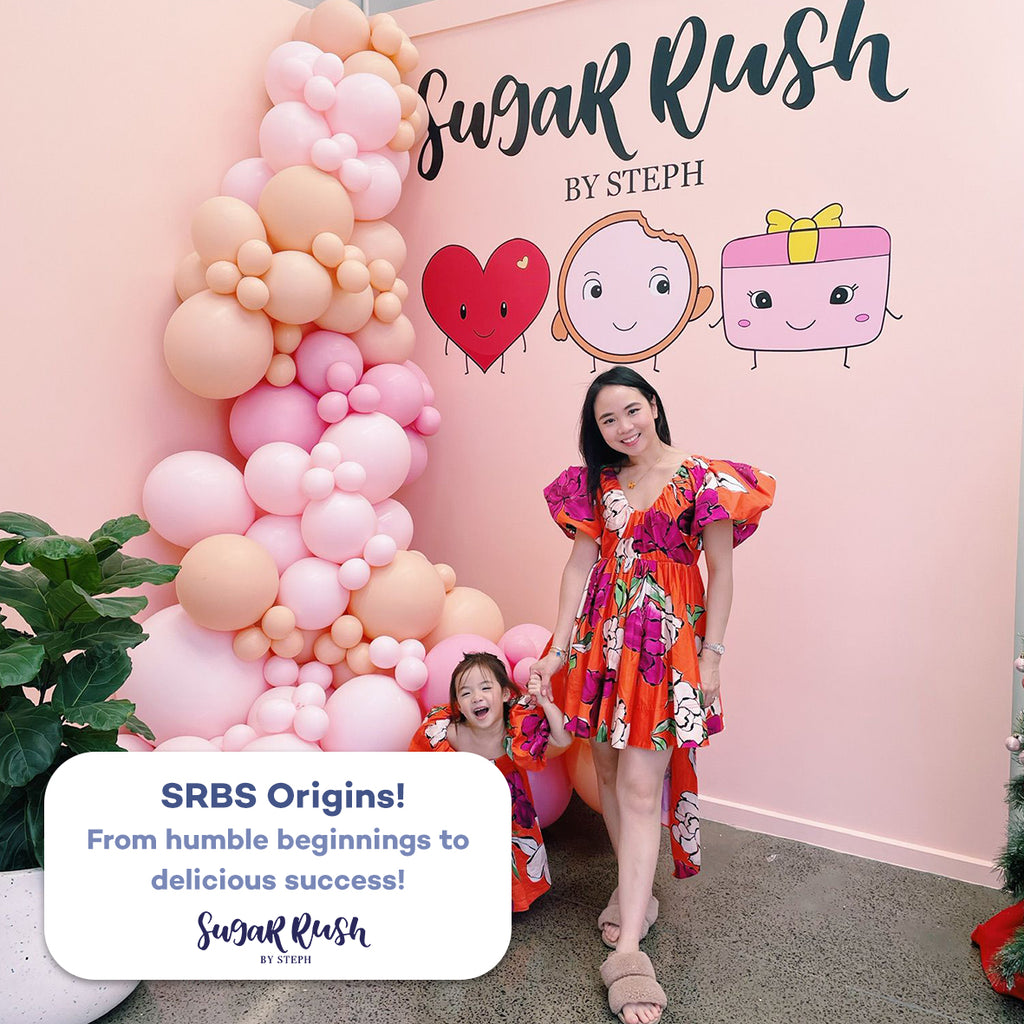 Hey everyone!
Today, we'll take you on a delightful journey, tracing the origins of Sugar Rush by Steph and how it evolved from humble beginnings to becoming a thriving baking business. Join us as we share the story of passion, determination, and countless hours spent in the pursuit of creating mouthwatering treats!
It all started from ground zero in a small kitchen. Balancing a full-time job with a burning desire to pursue her baking dreams, Stephanie Chan poured her heart and soul into Sugar Rush by Steph. Late nights became the norm as she tirelessly experimented, baked, and decorated cookies. Along the way, there were inevitable challenges and moments of doubt, but she remained steadfast in her commitment to building this into something truly special.
As the demand for her cookies grew, so did the need for expansion. With each success and satisfied customer, the dream grew bigger. Moving from a humble kitchen to a larger space became a necessity. The transition to a bigger oven and a new location marked a significant milestone for SRBS. The journey was not without its share of trials, failures, and moments of stress, but the team remained focused on delivering exceptional baked goods and building a strong reputation!
Along with a bigger space, SRBS found a new home—a larger commercial space that could accommodate the growing demands of the business. With more room to create and innovate, the team embraced new opportunities to experiment with flavors, designs, and techniques. Each step forward brought Sugar Rush by Steph closer to its vision of providing delightful treats that bring joy to every customer's taste buds!
The journey of Sugar Rush by Steph is a testament to the power of passion and perseverance. From its humble beginnings in a small kitchen to the present-day success, this little cookie bakery has overcome challenges, celebrated victories, and touched the hearts (and taste buds) of countless customers. As we continue to grow, our craft remains rooted in the values of quality, creativity, and a genuine love for baking.
Stay tuned for more sweet surprises and join us in savoring the joy of Sugar Rush by Steph!