From Home Kitchen to New Commercial Space!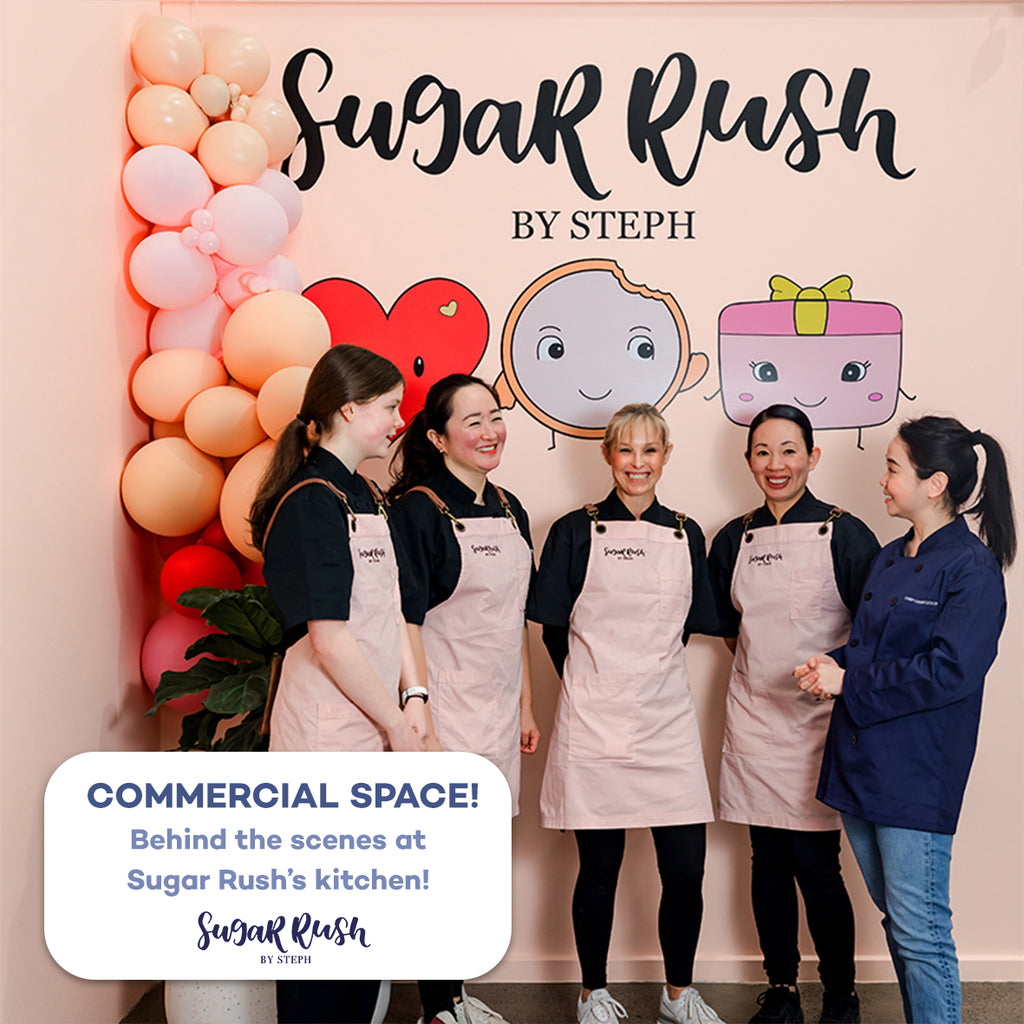 Hey there, cookie lovers!
Last year, we achieved a significant milestone that has allowed us to take our baking endeavors to new heights – we received the keys to our very own commercial space! 🏢 This exciting development marks a momentous step in our journey, as we bid farewell to our humble home kitchen and embraced a bigger and better location to craft our delightful creations.
With the move into our new commercial space, we have assembled an even more passionate and talented team. Our lovely crew of bakers and decorators has been instrumental in making this transition a success. Together, we continue to create handcrafted, bespoke cookies that reflect our dedication and joy in baking.
To ensure our operations meet the highest standards, we collaborated closely with the Maroondah City Council health and safety officer. Complying with all regulatory requirements and standards was of utmost importance to us, and we are proud to be running our baking business in line with industry best practices.
Creating a space that exudes both efficiency and charm required skilled tradies in various fields. We liaised with electricians and plumbers to ensure all our facilities were safe and functional. The concrete flooring laid down by professionals provides the perfect foundation for our bustling bakery. Additionally, we revamped our floor plans to optimize our production processes, ensuring we can craft our custom cookies with precision and speed.
With expanded facilities and an efficient setup, our new commercial space allows us to work wonders in the kitchen. We are now proud to have a capacity of up to 10,000 cookies a day, ensuring we can cater to both small and large-scale orders without compromising on the quality and artistry of our products.
In our commitment to sustainable practices, we are thrilled to share that we have also taken an eco-conscious step by implementing solar power panels in our new commercial space. By harnessing the abundant energy from the sun, we are reducing our environmental footprint and embracing a greener approach to baking. This aligns perfectly with our dedication to quality and innovation, ensuring that every cookie we create not only brings joy to our customers but also contributes positively to the planet we all cherish. 
The journey from a home kitchen to our new commercial space has been nothing short of amazing. Our team's dedication and the support from our customers have propelled us forward, and we can't wait to see what delicious delights await in the future!
We are immensely grateful for the continued support of our loyal customers and supporters. Your enthusiasm for our cookies has been the driving force behind our growth and success. We look forward to sharing many more delectable moments with you in our new commercial space!
Stay tuned for more exciting updates and sweet surprises from Sugar Rush by Steph! 🍪💕