Delicious Pop Culture Cookie Packs!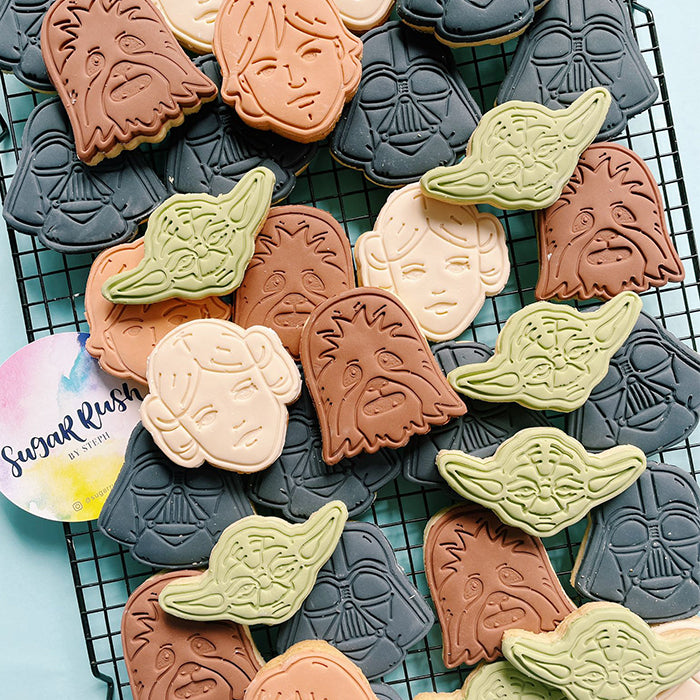 Today, we're going to be sharing with you the TOP 10 Delicious, To-Buy Pop Culture themed cookie packs! 
In times like these, TV shows, movies, video games, books and toys are great ways to relieve stress and escape reality. We've got just the cookie packs for you if you're into pop culture, so without further ado, here are our top 10 pop-culture themed cookie packs: curated just for you!
---
Anyone who's anyone, knows that
Animal Crossing
is one of the most popular, relaxing games to play these days! Our
Animal Crossing Cookie Pack
contains some of the most iconic symbols in the game! Take your baking to
New Horizons
with these cookies, and remember to offer some to your island friends too! 
Catboy, Owlette, Gekko,
let's go! Who are these heroes to show you the way? PJ Masks, we're the PJ Masks!
PJ Masks cookies are here to save the day! These cookies, based on the cartoon show 'PJ Masks', are sure to be a big hit for any fans of the cartoon series!
Hey, have you been keeping up with one of Star Wars' new TV shows,
The Mandalorian
? If you love sci-fi shows in a galaxy far, far, away, then surely you know of
Grogu
, the baby Yoda of The Mandalorian! We've created our
Grogu Loves You Cookie Pack
for you Star Wars, pop culture fans out there! Won't you bring this adorable little one home today?
Are you or your child a Cookie Monster or Sesame Street fan? Look no further, our
C Is For Cookie
Cookie Pack is just for you! These cookies come in an assortment of different designs: numbered cookies, cookie cookies
(totally meta)
and the Cookie Monster itself!
Peppa, George & Mr. Dinosaur
Are you a cartoon fanatic? Now, you can celebrate with our beautifully debossed cookies of Peppa's family and friends, from the popular kid's television programme: Peppa Pig! Don't miss out on our Peppa, George & Mr Dinosaur Cookie Pack !
Who hasn't heard of Hello Kitty? Our Hello Kitty Cookie Pack is decorated in the image of Sanrio's most iconic character! Get them for your friends who are hardcore fans of Sanrio or Hello Kitty, or for yourself if you're a Hello Kitty fan!
Have you heard of the adorable Miffy Bunny? We sure have, and we now have a Miffy Bunny Cookie pack for all you Miffy Bunny fans out there! Miffy is a well-known, beloved cartoon creation, and we absolutely adore how cute Miffy is!
May The Force Be With You
Do or do not, there is no try! Purchase our Star Wars themed cookie pack, debossed with your favourite characters from the galaxy! Be one with the universe with our May The Force Be With You cookie pack!
Life is like Lego - you should take those building blocks and grab the chance to try something new! There's no place better to start than ordering our LEGO, Let's Go! cookie pack! Any Lego enthusiasts are sure to enjoy these treats!
Introducing our beloved and cutest Peter Rabbit! Peter Rabbit is one of the greatest hallmarks of children's stories, and people are sure to recognize the iconic anthropomorphic bunny, wherever they may be! Our
Peter Rabbit Cookie Pack
is a hit with many of our customers!
That's all from us for our TOP 10 Delicious Pop Culture Cookie Packs! We hope that you'll enjoy our trendy sugar cookies with your friends at your next party, be it for yourselves, or for your loved ones! Cartoons, movies, video games - we have it all, so stay tuned for even more!
Until next time!