Sugar Sweet Stamps - Custom Cookie Cutters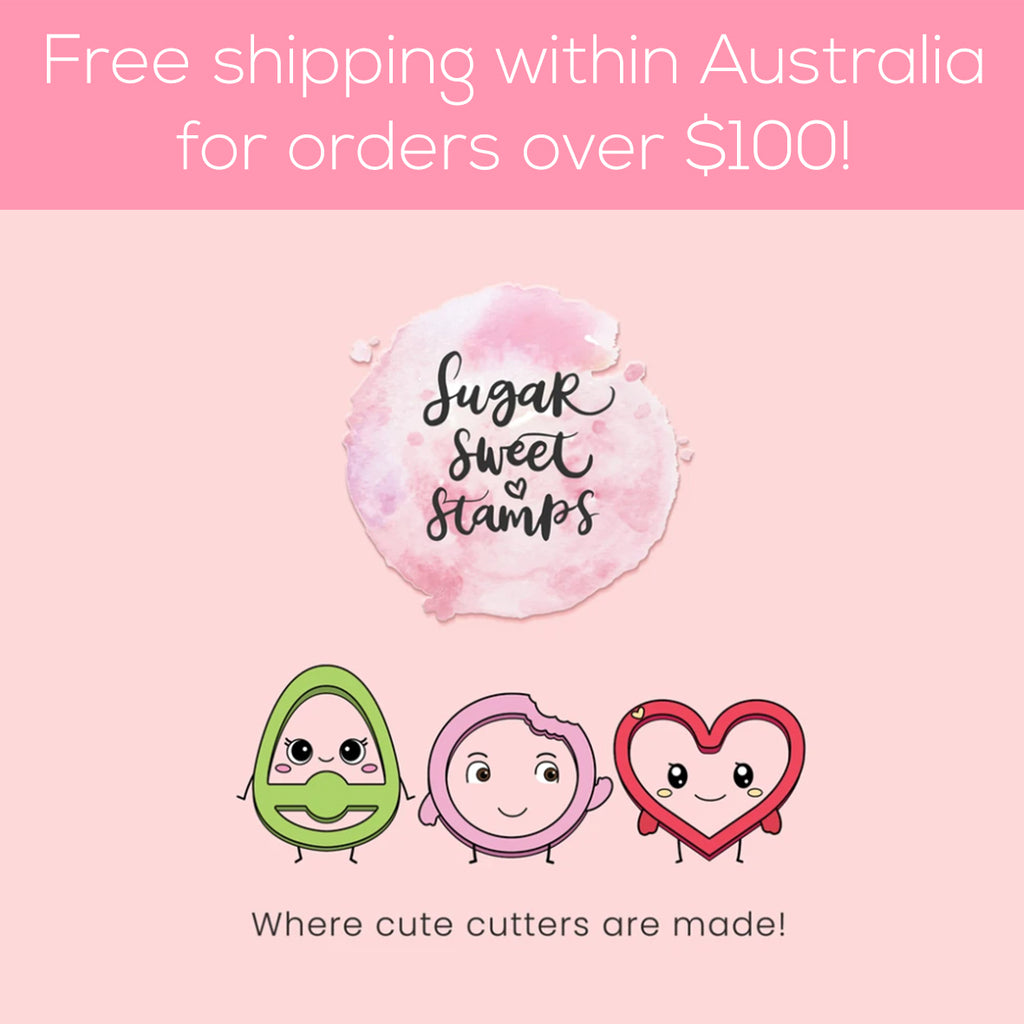 If you're wondering how we make such uniquely shaped and intricately debossed cookies, look no further! We're here to tell you all about our sister business, Sugar Sweet Stamps, which specializes in making custom 3D cookie cutters!
Sugar Sweet Stamps was created out of love for baking and decorating scrumptious sugar cookies. We thought to go the distance - what if we could mould our cookie desires into reality? What if we created our own baking products? Hence, Sugar Sweet Stamps was born!
Here are some lovely cookie samples that have come right out of Sugar Sweet Stamps' handiwork!
Creating cookies is a science we have a passion for. All artists have a square canvas to work from, but cookie artists can have more than that with our varied selection of differently shaped Cookie Cutters. With so many fun designs already created, and a love of challenges, Sugar Sweet Stamps is ready to bring your wildest cookie dreams to life! From Christmas to Valentine's themed Cookie Cutters, pop-culture references to old classics - we'll have cutters of all shapes and sizes!
It's been so wonderful receiving all the support and purchases for our launch this year! If you're interested in getting these custom printed 3D cookie cutters, you can find Sugar Sweet Stamps over at: sugarsweetstamps.com.au!
As a gift, if you purchase over $100 worth of products within Australia, we'll throw in free shipping, just for you! 
Sugar Sweet Stamps is available worldwide! What are you waiting for? Shop now!
Until next time!