Spookiness Galore! - Halloween Cookie Cutters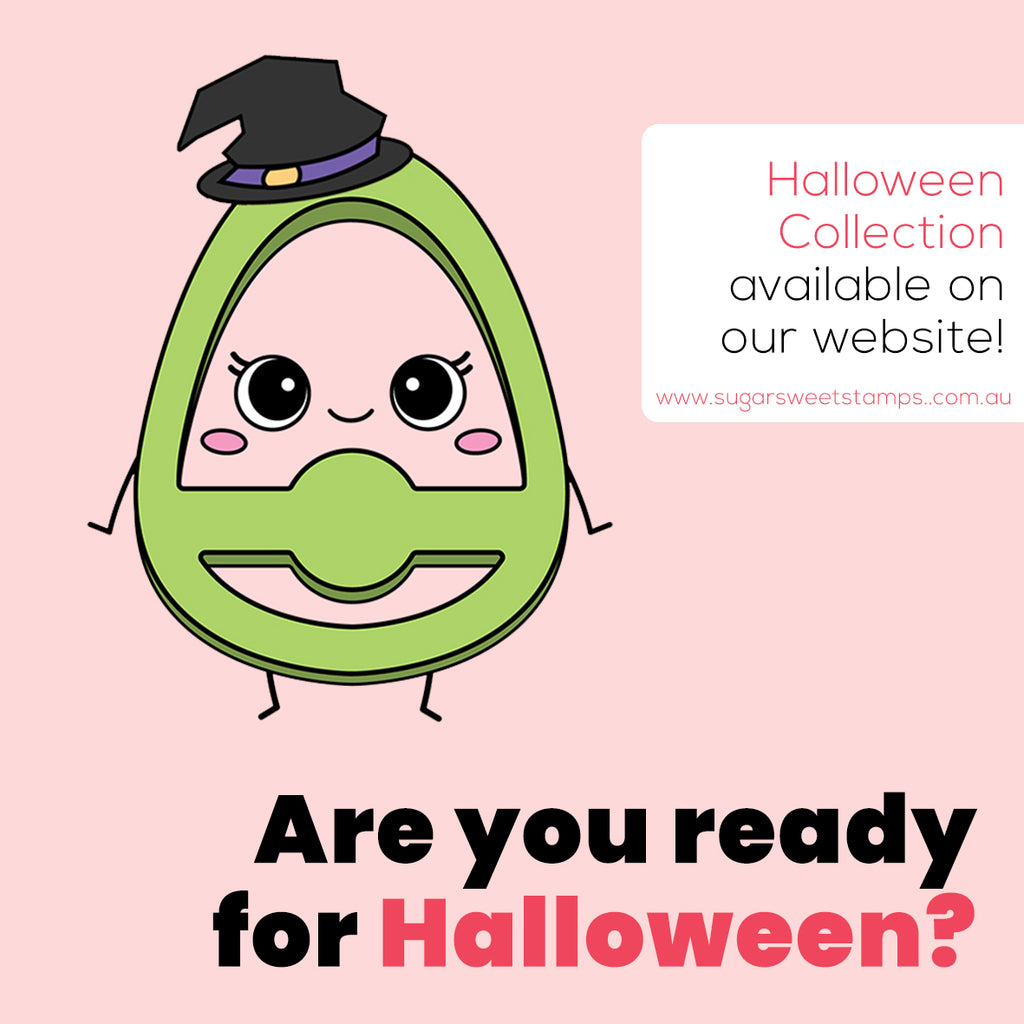 If you've been keeping up with our weekly blog posts, then we're sure you know of our amazing sister business - Sugar Sweet Stamps! Need a refresher? No worries! 
Sugar Sweet Stamps was created out of a love for baking and decorating scrumptious sugar cookies. We thought to go the distance - what if we could mould our cookie desires into reality? What if we created our own baking products? Hence, Sugar Sweet Stamps was born!
And guess what? We've got some Halloween surprises in store for you! If you think Sugar Rush is the only place that getting ready for this festive, spectral season - then you're mistaken! Sugar Sweet Stamps is also gearing up for this Halloween with some brand new, Halloween-themed Cookie Cutters! If you're a baker looking for brand new cookie designs to work with this spooky October season, then today's blog post is right up your alley! 
Today, we're here to share with you some featured Halloween cutters we've made over the past few weeks! Try not to get too scared!
Black Cat Cookie Cutter
There's nothing that signals the coming of Halloween than the sight of a black cat, wandering into your kitchen! Taboo as it is, who says that black cats are unlucky? Not all of them have to be - especially not in cookie form! Use our Black Cat Cookie Cutter to bake yourself an adorable cat for your household! They'll serve as great Halloween treats too!
Cute Ghost Cookie Cutter
Accomplish your squad-ghouls with our Cute Ghost Cookie Cutter! What ghost around, comes around, so if you're keen on receiving some delicious treats this Halloween, you better start baking some ghost-shaped cookies for your trick-or-treaters!
Squid Game Cutter
We can't let this list go without some pop culture references too! Contestants put through a horrifying ordeal - can it get any more terrifying than that? This means that this is a perfect Halloween subject! Will you survive the trial of horrors? Our Squid Game Doll Cutter replicates the iconic doll as seen in the hit Korean TV show - Squid Game! How creepy! Bake some cookies inspired by the Netflix series and munch as you watch the players in a fight for survival and wealth!
Witch's Hat Cookie Cutter
When witches go riding, and black cats are seen, the moon laughs and whispers, 'tis near Halloween! Something wicked this way comes, with our Witch's Hat Cookie Cutter! Bake some magic in your kitchen today with these! Bake this wondrous hat to accompany your costume this year, if you're going as a scary witch!
Pumpkin Cookie Cutter
If you're not much of a person enthused by the thought of ghouls and goblins, then don't fret - we've got other seasonal October designs in store for you too! We're no Cinderella, but even we know that pumpkins are magical! Our Pumpkin Cookie Cutter is great if you're holding a Halloween Bash, or if you're just a lover of all things pumpkin-flavored!
---
And as you can see, there's more where that came from! If you're keen, then browse Sugar Sweet Stamp's Halloween Cookie Collection right here! 
Did you know that all our Cookie Cutters at Sugar Sweet Stamps are designed and printed in-house? Each cutter goes through a long process of making the artwork, modeling the cutter in an AutoCAD software, all the way to 3D printing and packaging! We're coming up with new stuff everyday, so make sure to stay tuned for more!
Also, don't miss out on free shipping if you purchase over $100 worth of Cookie Cutters! What a deal!
We hope you enjoyed all of our unique cutter designs, because we have so much more over at our website! Sugar Sweet Stamps is available worldwide, so what are you waiting for? Shop now at www.sugarsweetstamps.com.au !
Until next time!