Brand New Cookie Cutter Designs!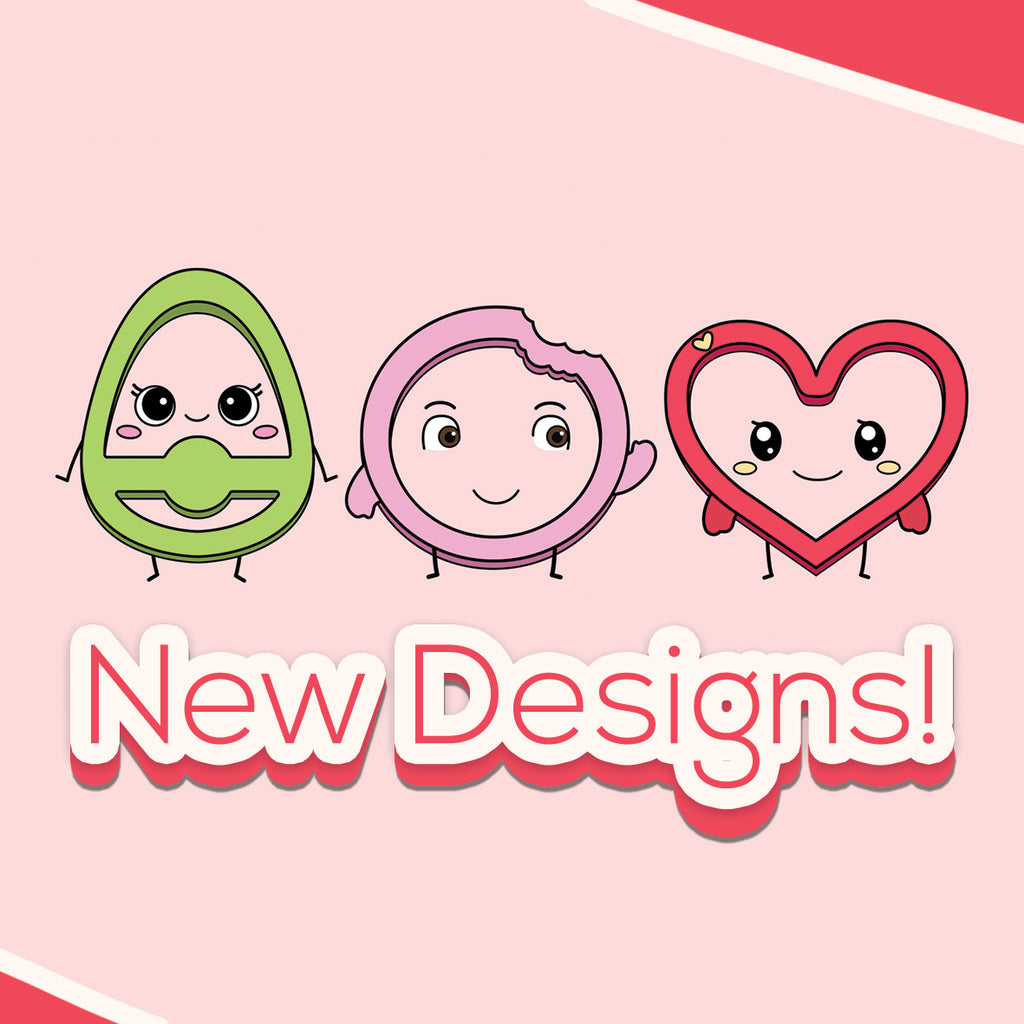 If you've been keeping up with our weekly blog posts, then we're sure you know of our amazing sister business - Sugar Sweet Stamps! Need a refresher? No worries! 
Sugar Sweet Stamps was created out of a love for baking and decorating scrumptious sugar cookies. We thought to go the distance - what if we could mould our cookie desires into reality? What if we created our own baking products? Hence, Sugar Sweet Stamps was born!
Today, we're here to share with you some brand new cookie cutters we've made over the past few weeks! Why not have a look and see if any of these popular designs tickle your fancy? Think of all the amazing cookies you'll make with these!
Without further ado, here are some of our recent creations!
----
Woodland Collection
Be as clever as a fox and as kind as a little deer with our Woodland Cookie Cutter Collection! These woodland critters are perfect for any woodland themed party your or your kids may be having!
Medical Collection
Time to make sure that you're all geared up with our Medical Cookie Cutter Collection! With our Nurse, Syringe, Face Mask and Nurse's Scrubs Cutters, it's simply better to be safe than sorry!
School Collection
Education is the passport to the future! Treat your students and your kids right with our School Cookie Cutter Collection, after all, they'll need all the energy they can muster to make it through the school day!
BT21 Collection
Attention all Kpop fans! If you're a fan of BTS, then surely you've heard of their mascots from the BT21 franchise! How cute are they? These little ones are eager to be made into freshly made cookies today, so showcase your love for the biggest boy group in the world with these cookie cutters!
Winnie the Pooh Collection
Our adorable Winnie The Pooh Cutter Collection is one to remember! Take the cast of this popular kid's franchise home and make some cookies, with memorable characters such as Pooh, Eeyore, Piglet and Tigger!
-----
Did you know that all our Cookie Cutters at Sugar Sweet Stamps are designed and printed in-house? Each cutter goes through a long process of making the artwork, modeling the cutter in an AutoCAD software, all the way to 3D printing and packaging! We're coming up with new stuff everyday, so make sure to stay tuned for more!
We hope you enjoyed all of our unique cutter designs, because we have so much more over at our website! Sugar Sweet Stamps is available worldwide, so what are you waiting for? Shop now at www.sugarsweetstamps.com.au !
Until next time!