Customizing your Cookie Orders! - Personalised Cookies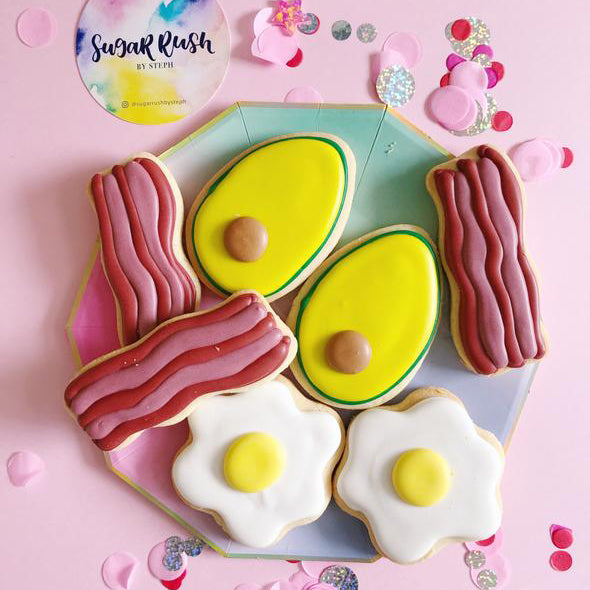 We receive tons of orders every week, and we're so appreciative of the support you've shown us! It's only fair that you get to customize your cookie order to your heart's content! Did you know that many of you have come to us requesting many types of unique orders?  Are you curious to know what you could possibly do with just a few sugar cookies? Your imagination is the limit!
Today, we're here to show you the many ways in which you can get a unique, specialized order for yourself! What better way to stand out at a party than to get some delicious cookies tailored just for the occasion?
-----
Personalised Debossed Cookies
Ever thought of personalising your own cookies and send them to your loved ones? What a brilliant idea to send a message via cookies! Whether you want to surprise someone or take it home to indulge on your own, we won't judge! With our beautifully debossed cookies, you can simply select your preference from shape to colour, then pop in your creative quotes and your cookies will come to life by adding a note to the seller at the checkout page! Easy as!
Check out this product here!
Uniquely Shaped Cookies
Looking to create your own, very uniquely shaped sugar cookies? Shoot us a message and we'll be more than happy to make your dreams a reality! Working with Sugar Sweet Stamps, we can make any kind of cookie imagination come true. You can either describe your idea to us, or show us a cookie sample of what you have in mind, and we'll see that it happens! With Sugar Sweet Stamp's custom 3D Cookie Cutter service - the sky is the limit!
Custom Logo Cookies
Looking for something special? Ask us about custom logo-debossed cookies today! We've got special cookie tool specialists working with us, so if you provide us with a unique logo that you'd like debossed onto your cookies (a high-quality image, preferably!) - we can totally make it happen! This customizable cookie is perfect for any company looking to reward their employees with a bout of deliciousness!
Need a batch of these? You can contact us over here and we'd be happy to assist you via email with your attached logo! 
Edible Image Cookies
We know how much you love your friends and family, even your pets! To make this even more special for you and your best friends, send us your favourite photo and we will make them into reality! Of course these are only for human consumptions but it would be so cuteeee to be celebrating these personalised cookies on your birthday, or as a gift to someone who just became a new mumma dog! 
Shoot us an email at hello@sugarrushbysteph.com.au and let us know what you need printed by attaching and image!
----
Isn't it fantastic? You've got so many ways of making your order of freshly baked cookies special for whoever receives them! What are you waiting for? Go ahead and get the cookies of your dreams by customizing them to your heart's content! We hope you enjoy our array of services here at Sugar Rush by Steph!
Until next time!