Corporate Cookies: Part Two!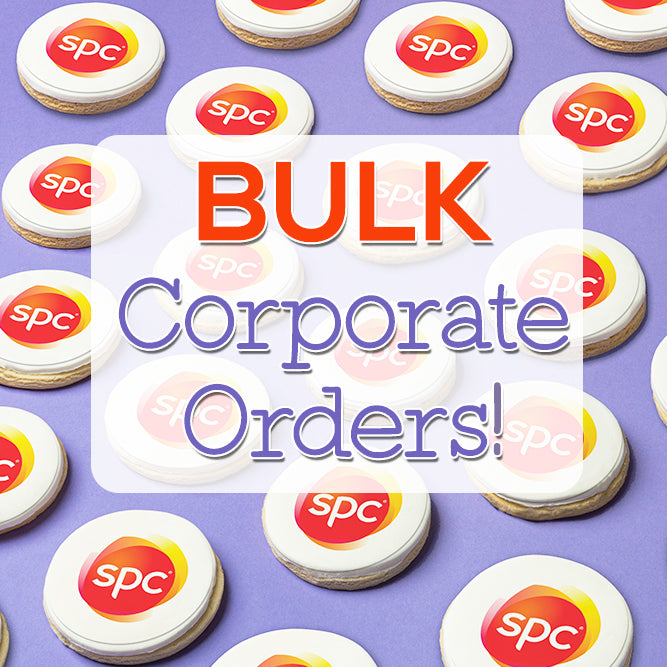 We've been busy little bees here at the Sugar Rush by Steph HQ and kitchen! Lately, we've been receiving many large-scale corporate orders from you, so we thought to feature a few just for your viewing pleasure! Thousands of cookies have been flying out our oven this week.
Interested in seeing some cookies we've made for some clients? Keep reading and we'll show you a couple!
1Bligh Sydney
Bras n Things
Candela
HVTC
Midas Shoes
Pinkdot
Qudos Bank
Viva Australia
-----
If you work in HR, or you're a boss that's simply interested in treating their employees to a sweet treat, then look no further! Check out the list of companies and clients we've served cookies over here, at our Clients Page. 
Many of our favourite cookie monsters wear a collar, so if you are interested in creating your own cookies for your next event, like our friends listed above have, then simply head over to our Corporate Orders page and complete the form there! Make sure you include as detailed a description as possible, and we'll do our best to accommodate your needs. Sugar Rush by Steph is looking forward to your order!
We hope that you'll think of us for your next event, because we're totally ready for it!
Until next time!