Cheeky Cookie Packs! (NSFW) - Funny Cookies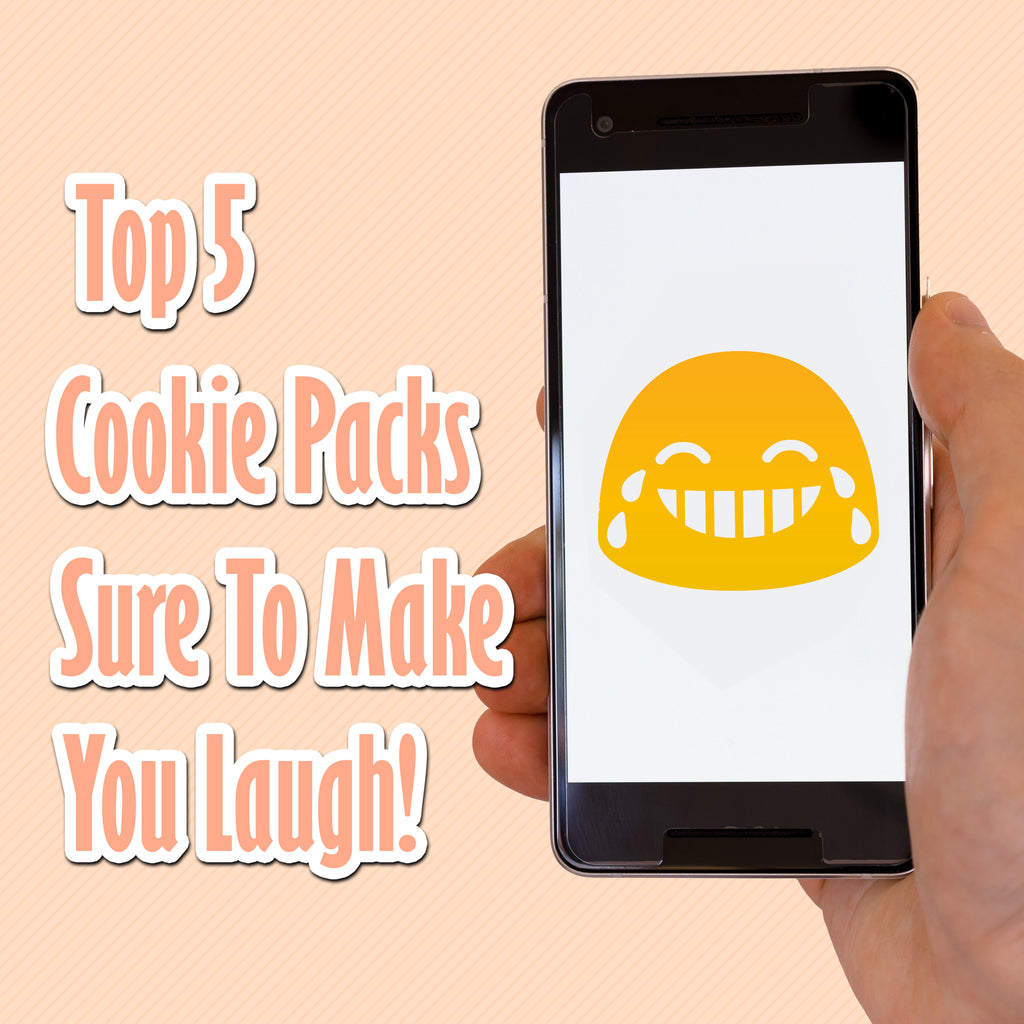 Not only are cookies a great way to show someone you care with that oh-so personal touch, it's also an amazing way to cheer someone up through laughter! After all, laughter is the best medicine (as well a batch of freshly baked cookies, of course)! Today, we're going to share with you the Top 5 Cookie Packs to send your friends, family or partner if you're looking to make them laugh! Without further ado, here is our esteemed list!


---
So Ova It!
Ugh, that time of the month has arrived yet again, and we are So Ova iI! Don't let it cramp your style. If you need a pick me up, or better yet, to send someone your sympathies for going through a fair bit o' pain, these cookies say it all! Getting these are the best way to remedy your woes - period! This cookie pack is sure to give whoever receives this a chuckle even through their pain!
Same Penis Forever!
Get this cookie pack now!
You know what being committed to one person means: same penis forever! If you know someone who's tying the knot or just entering a new relationship, congratulate them with humour using our Same Penis Forever! Cookie Pack! They'll be sure to get a laugh out of this (or a late realization)!
Poos and Babies
A new baby is like the beginning of all things — wonder, hope, a dream of possibilities — but let's not forget about the less glamorous things, like an overflowing supply of milk, or a running faucet of baby poo! Poos & Babies cookies are the perfect humorous gift for your next baby shower event!
Cheeky Cookies (Girl Version!)
Want to start off your romantic night with some laughs? Open the occasion with these box of cheeky vagina cookies, perfect for the job! *wink* (Or you could just order them for someone who might enjoy these – yourself, even – no judgement here!) There's no better icebreaker than opening a cookie box just full of these Cheeky cookies - the room will definitely be full of laughter!
Great Job, Mum!
Great job, mum! I turned out awesome! Surprise your dearest mum by telling her how you feel about her and the amazing way that she raised you! Seeing something so brazen and confident from their children will definitely send your mumma bear spiraling into laughter herself!
---
That's all from us from the Top 5 Cookies Packs that are bound to make your loved ones laugh! We hope you enjoyed this list, and maybe gained a few new gifts ideas for any of your upcoming occasions! What is life without a little humour in it anyway? Learn to laugh more freely, because studies show that laughing more reduces your stress levels!
Until next time!