A Sugar Sweet Update! - Cookie Cutters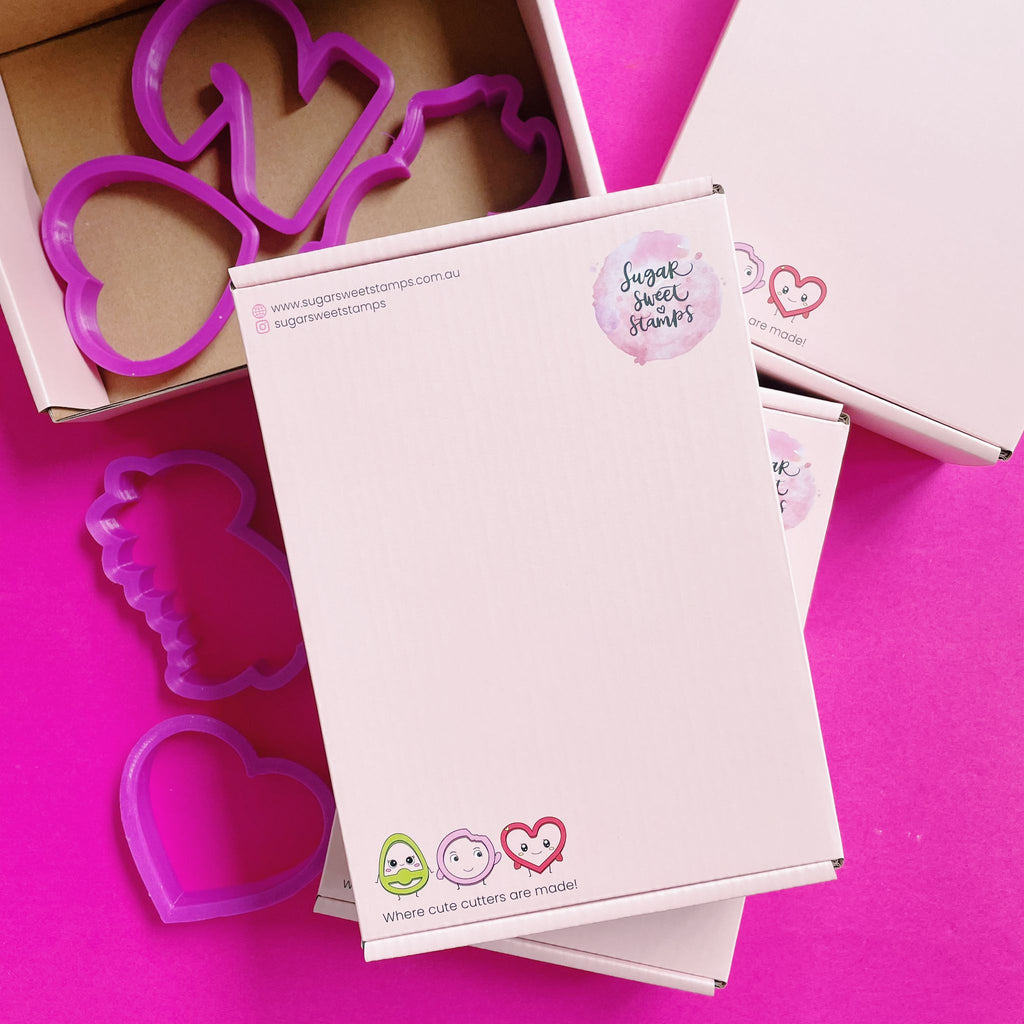 Today, we're going to be sharing with you, more updates on our sister business, Sugar Sweet Stamps! If you've been keeping up on our social media as well as our weekly blog posts, then you know of our 3D printing, cookie cutter ventures! 
Recently, Sugar Sweet Stamps have upped their packaging game! Now, upon ordering cutters from their website, you'll receive all your purchases in some lovely, custom-designed packaging! Aren't these absolutely adorable? 
Our Mascots are making a key appearance on the new packaging! 
Sugar Sweet Stamps has printed many cutters, both for their customers and for our own baking purposes! Every day, we're working on new ways to improve our cutters, so you can rest assured that the product you receive is crafted and handled with the utmost care! 
With their cutters, the sky is the limit! They are always uploading new cookie cutter designs to their catalog every day, so be sure to check back once in awhile to see what's new! Who knows, maybe you'll spot something totally unique and will be inspired to create more! 
Don't forget that all orders over $100 within Australia will receive free shipping! What a deal! 
That's all from us for updates from our sister business, Sugar Sweet Stamps! Don't miss out on Sugar Sweet Stamp's Cookie Cutters that now come with upgraded packaging!