Skye Wheatley's Baby Shower Cookies!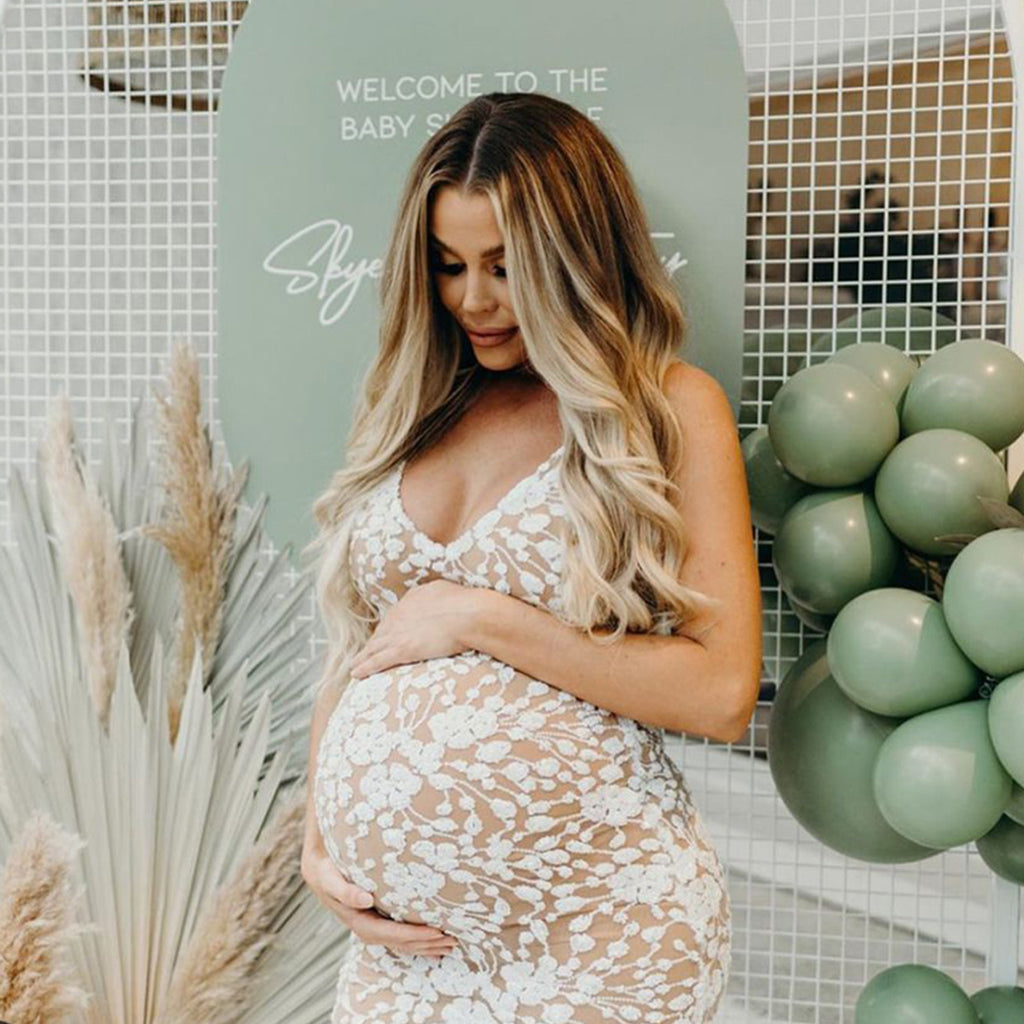 Hurrah! Thank you for reading the launch of our weekly blog! 
We're so thankful for all the love and support our customers have given us over the years, and in return, we're going to create even more content for you to enjoy besides our freshly baked cookies! 
Those who frequent our site will be able to catch up on what's new with us every week, so keep your eyes peeled on our 'What's New With Sugar Rush?' blog section on www.sugarrushbysteph.com, just below our list of collections. We'll have listicles, random musings, BTS pics on events we've catered for, more into our creative processes, and more!
Without further ado, let's see some pics of Sugar Rush by Steph's contribution to a big event: Skye Wheatley's Baby Shower!
There's no better time to go all out for an event, especially when it's for your little one! The decorations of the day were absolutely gorgeous, and the colors used tied in the theme altogether! 
The event was beautifully themed in natural colors -- olive green as well as neutral whites and blacks, so naturally, we had to come up with some equally amazing cookies to make sure this occasion was truly special for the mother-to-be. Included in our cookie pack for the occasion was baby bottle-shaped cookies, leaf-shaped cookies as well as fondant cookie rounds, marbed in black and white with the words 'Baby Waugh' stamped on them! If this isn't the picture of class and elegance, what is?
If you're wondering where you can snag these intricately decorated royal icing cookies yourselves, you can find a bunch of baby-shower themed cookie packs, baked to deliver on our website over at www.sugarrushbysteph.com, or you can click the link here if you want this specific theme of cookies!
Our baby cookie packs are some of our most popular products, after all, who doesn't want to welcome the birth of a new child with something as unique as this? 
It was humbling and amazing to be a part of something so special, and we hope our little cookie contribution to the party made this event all the more memorable, for years to come.
We hope that everyone who attended the shower had a blast, and that our cookies helped make it all the more better! That wraps up our post on Skye Wheatley's event!
Stay tuned for more blog posts from us over the coming weeks! 
Until next time!