NEW! Fresh Easter Cookie Pack Designs!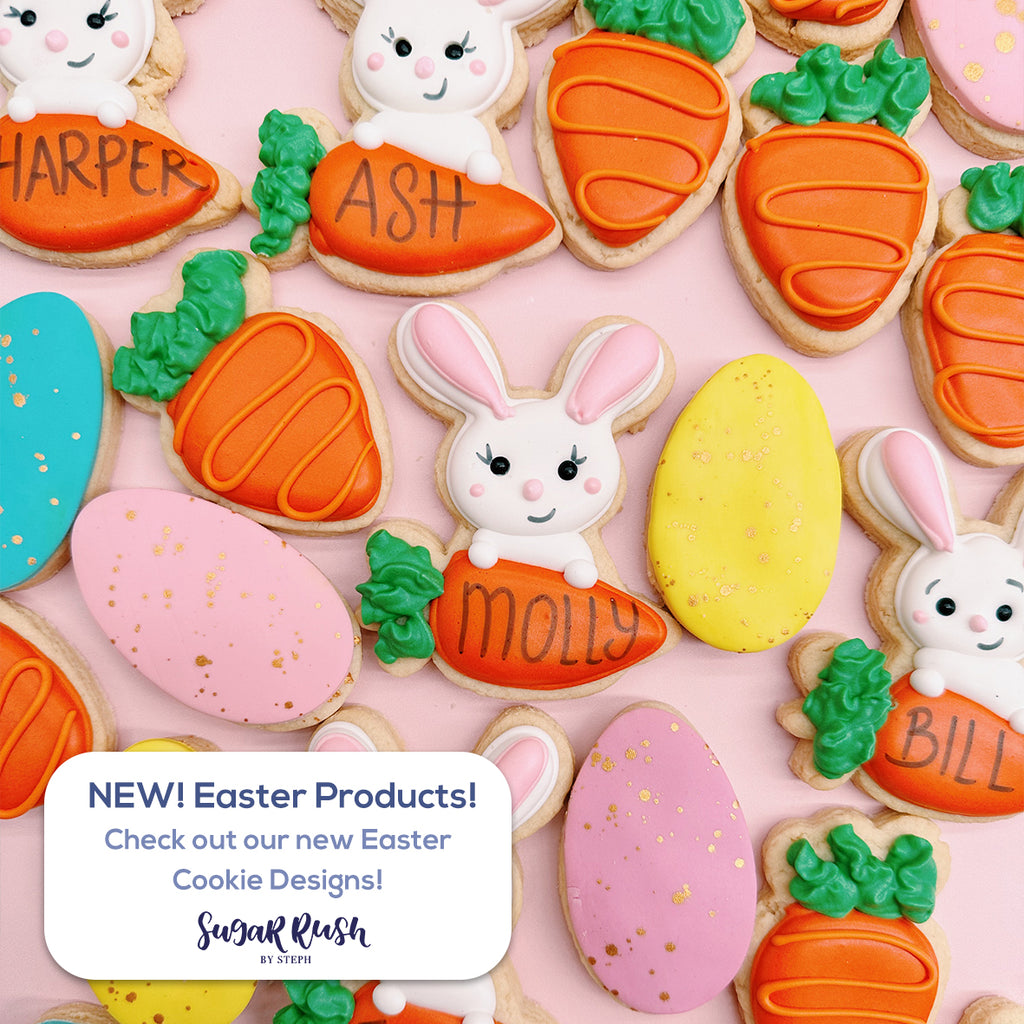 Hey there, cookie lovers! The end of March is nigh and soon comes April, bringing the wonderful Easter holidays with it! Today, we're here to introduce a bunch of hoppin' new cookie designs we made just for you, to gift to your friends and family this 2023! How neat is that?
Without further ado, here are some of our new Easter Cookie designs - maybe you'll see something you like!
---
Mini Easter Cookies
This Easter, don't settle for boring, plain cookies! Get hopping with our adorable Mini Easter Cookies Pack! We guarantee your taste buds will be doing a jig when you take a bite of these cute treats - they're sweeter than a basket full of chocolate eggs!
Carrot Patch Bunny
Celebrate Easter with our Carrot Patch Bunny Cookies! These adorable cookies come in the shape of a bunny and a carrot, with a satisfying crunch and delicious flavour. Perfect for snacking or gifting, these cookies are sure to bring a smile to your face. Grab a package today and indulge in the sweet flavours of Easter!
Easter Delights
Celebrate Easter with our Easter Delight Cookie Pack! They're the perfect snacks, with cute shapes and festive colours that'll get those taste buds hopping! What more could you ask for? Purchase them for the Easter holidays and treat the whole family!
Bashful Bunny
With our Bashful Bunny cookies, you'll hop into Easter with a smile every year! Get your hands on this beautiful luxury gift box, and enjoy a snack in the company of an adorable Easter bunny. Our fluffy-tailed friend is sure to bring a smile to your face, no matter how old you are.
Bunny Hop Ice-Cream
Get your dessert game on this Easter with our scrumptious Bunny Hop Ice Cream Cookies! Baked with love, these cookies are sure to melt your heart, so be sure to make your Easter holiday a little more exciting with a whimsical, tasty treat!
That's it for our brand new Easter cookie products! If you've enjoyed any of them, why not pick up some for yourselves? May you continue to share all the love, joy and cookies that you've got, with your all of your friends and family!
Until next time!