PRE-ORDER NOW! 2023 Christmas Cookie Advent Calendar | BEST Christmas Gifts for Friends & Family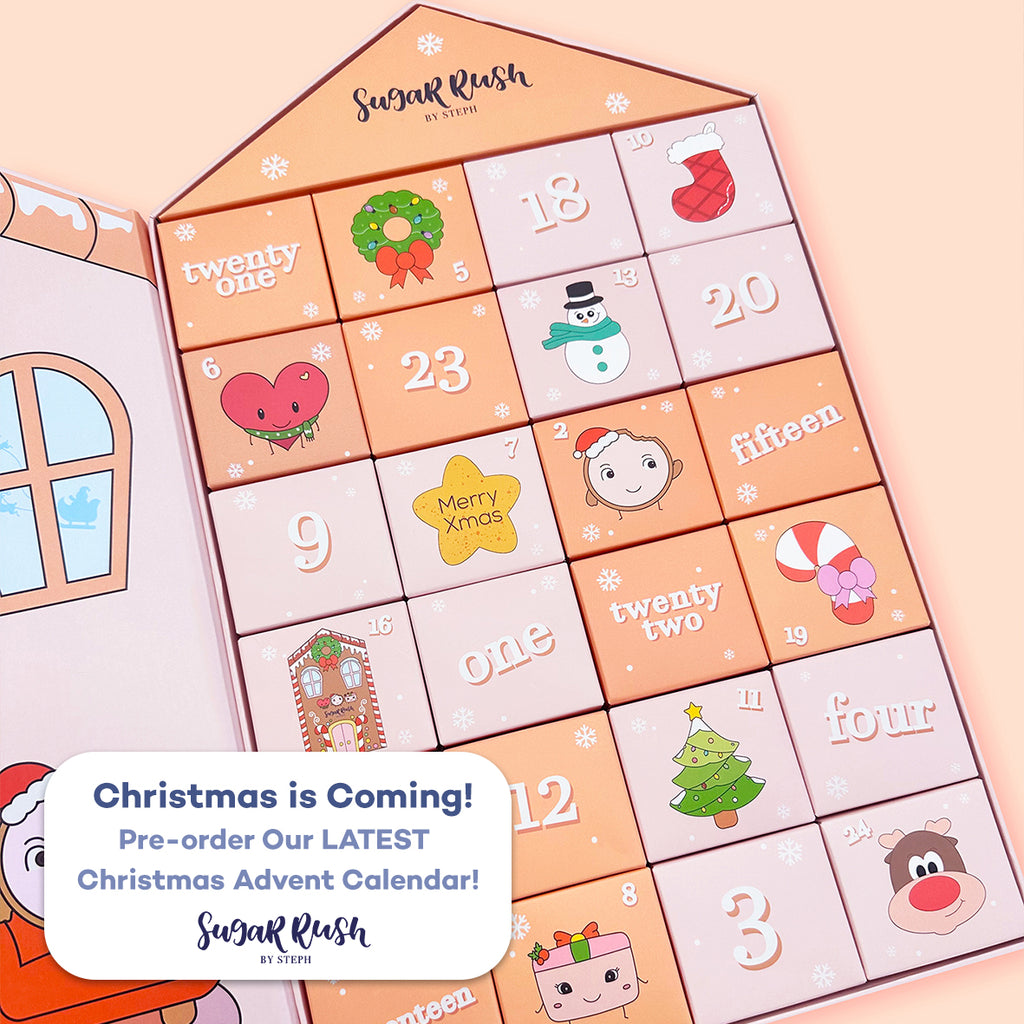 Hey there, cookie lovers!
It's that magical time of the year again, and Sugar Rush by Steph is thrilled to introduce our latest Christmas Cookie Advent Calendar for 2023!
This year, we're taking holiday celebrations to a whole new level with a calendar that not only counts down the days but also brings a daily dose of sweetness and excitement. Get ready to be enchanted by the charm of a gingerbread house-shaped calendar and brand-new mini cookie designs that will warm your heart and delight your taste buds - the BEST Christmas gift for friends and family this season.
Our Christmas Cookie Advent Calendar is the perfect Christmas family activity to infuse some extra joy and sweetness into the holiday season. Each day, open a little door to discover cute Christmas mini cookies (a cookie box assortment of vanilla and gingerbread cookies) that are not only shaped like works of art but also tastes like a piece of heaven. It's not just a calendar; it's a daily reminder of the joy and togetherness that the holidays bring!
This calendar is not only a fantastic way to treat yourself but also makes an ideal, personalised Christmas gift for friends and family. It's a thoughtful Xmas present that combines the anticipation of counting down to Christmas with the joy of indulging in delicious treats. Our bespoke Christmas Cookies and our Advent Calendars are flying off the shelves, so be sure to pre-order yours now before we get too busy for the holiday season.
Don't miss out on this enchanting holiday experience. Order our 2023 Christmas Cookie Advent Calendar today and make this Christmas one to remember. Our custom cookie box is the perfect way to countdown to the most wonderful time of the year with sweetness and style.
And if you're looking for a different spin on our cute Advent Calendar, look no further! We're still opening orders for our original Christmas Advent Calendar too - so pick your favourite, or better yet: order both!
Click HERE to  Pre-order your personalised Christmas Cookies today!